If you're in the market for an exercise bike, then you've probably already realized that there are a few different types to look at. A lot of brands and models claim to be the best, but you won't really know which one is best for you unless you know exactly what you want. The most logical way to narrow down your choices is to break them up into different categories.
There are three types of exercise bikes that you need to be aware of: spin, upright and recumbent. All of them have their own unique characteristics that make them suitable for a variety of users.
3 Types Of Exercise Bikes
Here is a brief comparison of the three types of exercise bikes:
Recumbent Bike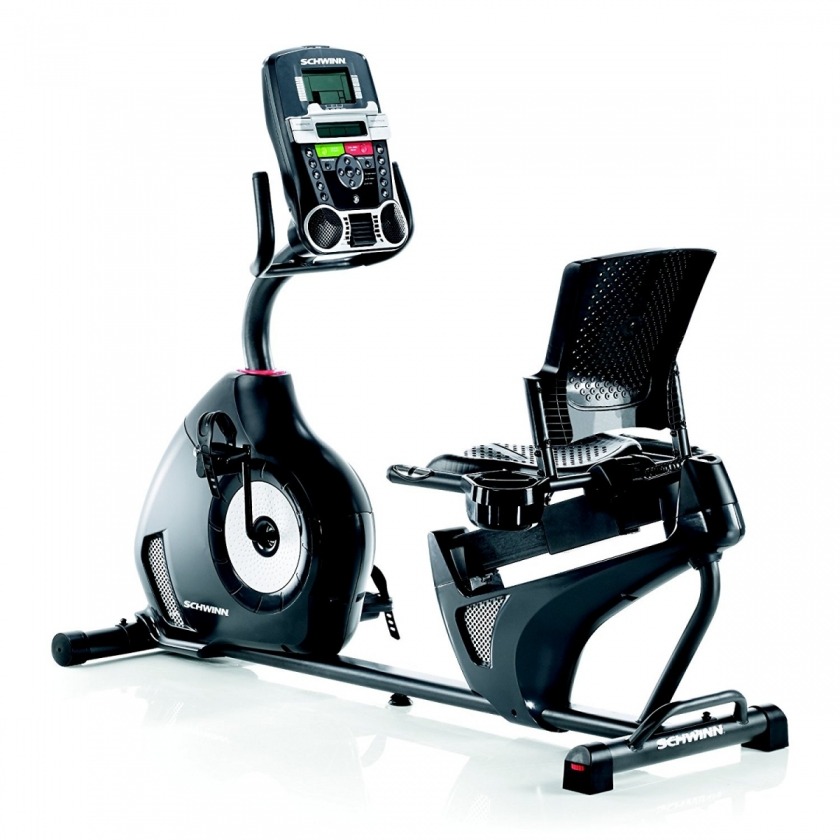 This type of bike appears to be a lot more relaxing than most other exercise bikes. They generally have a large cushioned seat and a backrest, since the pedals extend out further than other bikes.
You can't stand up and pedal with a recumbent bike, but you can still get a quality low impact workout. People with joint issues or other problems that prevent them from working out generally turn to recumbent bikes because they are much easier on the joints and are safer overall.
Spin Bike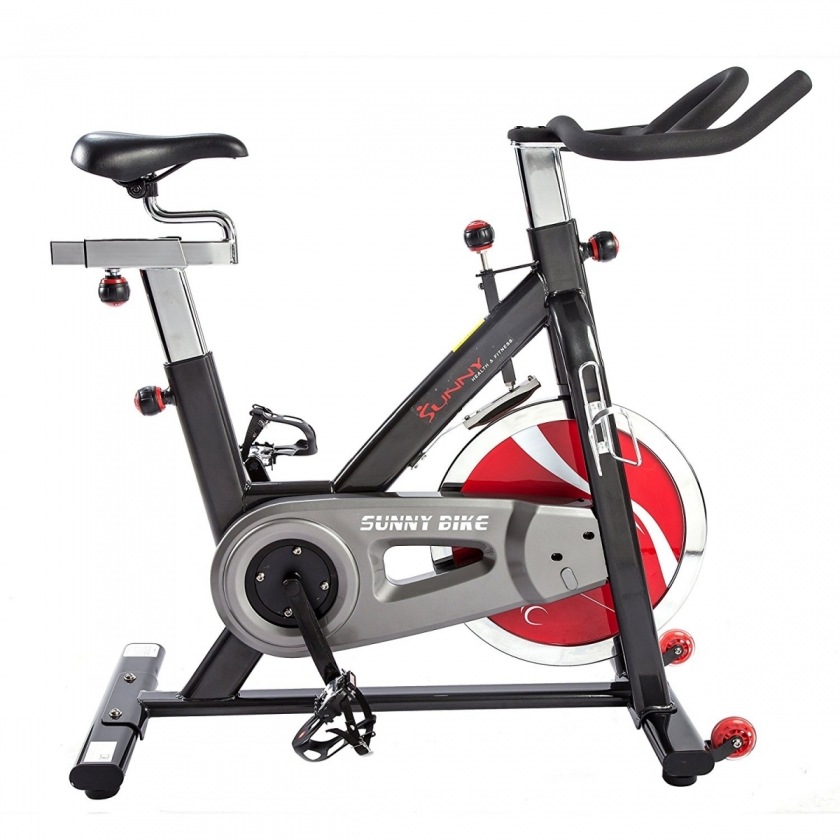 These are also referred to as indoor cycling bikes. They look very similar to upright bikes, but their resistance is given in different ways. Spin bikes use a weighted flywheel that's connected to the bike pedals through a transmission system. That, combined with the direct-contact brakes, makes it more challenging to ride.
You can also stand up or sit down while you're pedaling, and the resistance can be adjusted with a turn of a knob, which is similar to switching gears on a regular bicycle.
Upright Bike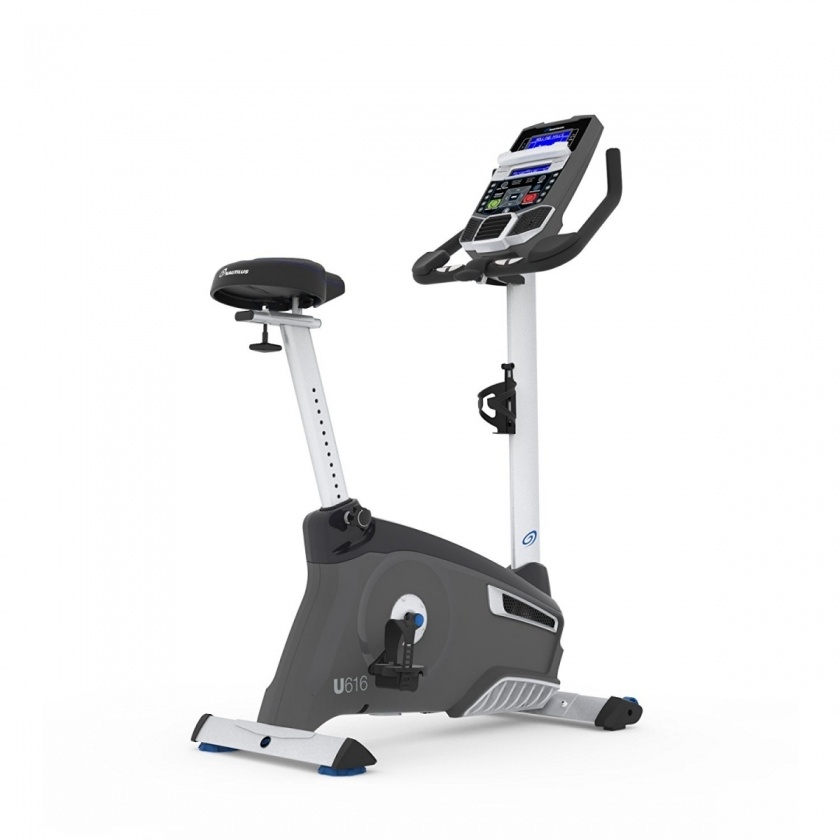 The difference with this type of exercise bike is that the resistance is provided through electromagnetic induction, which slows down the flywheel.
Many upright bikes have pre-programmed workouts that allow you to choose the resistance level that you want on any given day. Some upright bikes also have a dual-action feature that allows the handles to move, so you can get an upper body workout as well.
Benefits of Each Type of Exercise Bike
It's tough to pinpoint the exact benefits of each type of exercise bike, considering a benefit for one person may actually be a disadvantage for another. We have done our best to compile a list of the most important features that people should look for in each type of bike.
Recumbent Bike
Low center of gravity for stability
Reclined seating position for comfort
Better for people who have physical pain in some areas of the body
Most have adjustable seating and backrests
Easier on the joints and safer overall
Best choice for those have bad knees problem
Spin Bike
Adjustable handlebars and resistance
Can pedal while standing or sitting
Weighted flywheel makes it feel like a real bicycle
Direct-contact brake system
Provides intense workouts
Upright Bike
Rider can sit up straight or lean forward
Adjustable resistance levels
Works out lower body as well as abs
Many models offer pre-programmed workouts
Some models have moving handlebars to provide an upper body workout


And Their Disadvantages...
Again, some of these disadvantages may actually be a benefit for you, but we are looking at them from a general perspective. Here are what we found to be disadvantages with each type of exercise bike:
Recumbent Bike
Can be harder to get a workout because you are so comfortable
Many models are bulky, so they take up a lot of space
Spin Bike
Most don't have pre-programmed workouts
Can be difficult or too intense for older people or people with joint problems
Leaning forward can be hard on the back
Upright Bike
Can't easily pedal standing up
Awkward body position leads to neck, lower back and wrist pain occasionally
High center of gravity makes the bike a little less stable
Unnatural riding position leads to fatigue easier
Who Are These Exercise Bikes Suited For?
The bottom line is that if you want to get a good workout, then any of the three types of exercise bikes will be good for you.
Contrary to many beliefs, recumbent bikes still give you a decent workout. You will likely be a lot more comfortable on a recumbent bike, but that should make you do workouts even longer.
If you want to be comfortable and just workout casually indoors while you watch television or read a book, then a recumbent bike is a perfect option for you.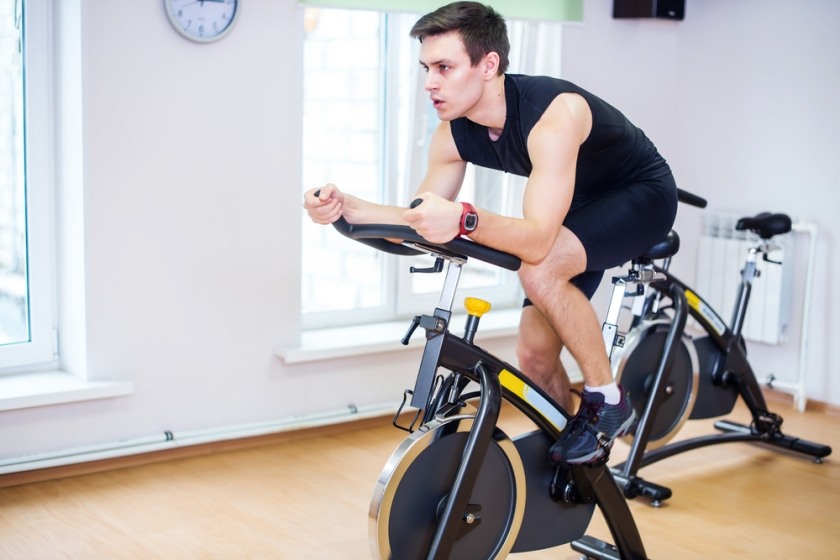 For people who want to get a more intense workout, the spin or upright bike would be the best option. A lot of people who like to ride a regular bicycle will find the spin exercise bikes beneficial because they simulate a real bike very well.
Upright bikes aren't as natural as either of the other two types, but you can also get a more intense workout from it as a result. Again, the level of difficulty of your workout also depends on the resistance level, which you can learn more about here.
Final Words
Now that you have a better understanding of the differences of each type of exercise bike, you can make an informed decision about the bike that is best for you. The main thing to remember is not to overpay for features on the bike that you know you'll never use.
It may be a luxury to have pre-programmed workouts, but if you only want to do your own workouts, then there's no need to buy that bike because you're wasting money. Since you read this article, you will now be able to easily identify the perfect type of exercise bike that's right for you.