Team building plays an important role in teamwork. So, if you want to create a friendly relationship with your coworkers, watching a baseball game with them is one of the most effective ways. For the best effect, you should care about the fashion problem. I will help you know what to properly wear to a baseball game with your coworkers in this article. What's more, you will know what you need to avoid for the best result as well.
Do All Coworkers Need To Wear Team-Building Attire To The Baseball Game?
If possible, you should wear team-building attire. This kind of clothing is a great way to demonstrate the team spirit of employees because it shows their collective style. If you don't like team costumes, simply wear a matching hat or T-shirt that has team names, logos, or the colors of the team. There is no need to wear the same clothes to connect to the group. Instead, you just need to follow a dress code that can increase your teamwork without sacrificing your individuality.
Below are some team attire ideas:
Team colors

T-shirts with team slogans and names

Team costumes

Matching accessories such as pom poms, leis, and headbands.
What aren't team attires?
The following things aren't team attires, especially, since they can catch other people's eyes negatively when you wear them to watch a baseball game with your coworkers.
Normally, outfits having foul language on them aren't approved by most companies.

Serious girls shouldn't wear an oversized jersey as a dress because it looks too casual and sexy. Your serious coworkers might not like this look, many of them even can talk badly behind you. In sum, over-revealed and sexual clothing are not team attire.

Don't wear any clothing with prints and words that offend particular groups, stereotyping, and cultural appropriation. It's better to learn some information about your baseball team to avoid wearing something offensive and disrespectful to the fans or team.

Of course, don't wear clothing with competitor swag.
What To Wear To A Baseball Game With Coworkers?
The baseball game outfit should be as casual and simple as possible. For example, consider the combination of a neutral top with your fave bottom, finally, you can mix and match with some cool accessories for a simple and perfect outfit.
In most cases, the safest solution is a casual cap, tee, and jeans. However, if you don't have loose-fitting jeans, girls can wear flared yoga pants. Meanwhile, a common solution for men is the combination of a polo or a button-down shirt with chino pants and a pair of loafers. This is not the case all the time because you have other choices as follows:
Baseball Jersey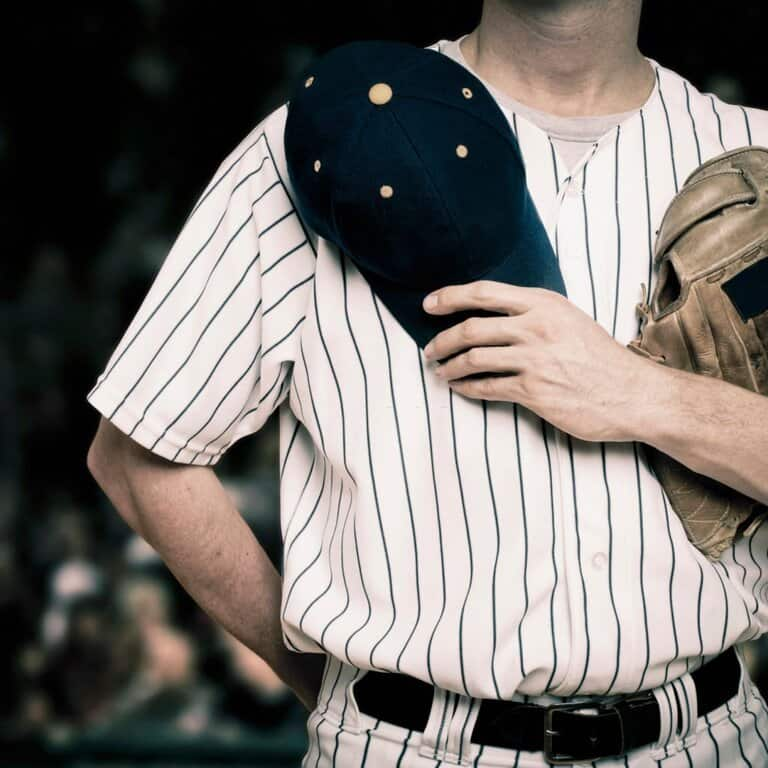 What's more wonderful than wearing a baseball jersey to watch a baseball game since this type of cloth brings the spirit of baseball clearly through its design? Whether you are a girl or boy, there will be a suitable baseball jersey for you here. It's okay to wear your baseball jersey as a basic T-shirt or layer your baseball outfit.
If the temperature is a bit low, you can layer it up with a combination of a long sleeve top and a pair of leggings. For men, simply combine a jersey with black or dark-washed jeans and a pair of sneakers with socks.
Or you can wear a jersey over a hoodie with sweatpants for a more athletic look.
Note:
It's better to close the button on your jerseys because this way helps you display your team name on it. You can't show anything if all buttons are opened completely.
Tee
Although tees are popular and simple, this type of cloth has many versions. Check the information below to know what works best for you:
Plain Tee And Khaki Shorts
Most people have this combo in their casual wardrobe, so you can choose it to save money on buying a new outfit. Purchasing a baseball outfit that you don't use regularly can waste a certain amount of money.
Cute Tee
This is a great opportunity to change your casual image in the office. Apart from seriousness in business, you also have a fun side when wearing a tee with cute prints on it. Perhaps you can win someone's heart.
Floral Baseball Tee
Combining your favorite floral shirt with blue jeans and a pair of sandals can create a fresh and comfortable look.
Baseball Jacket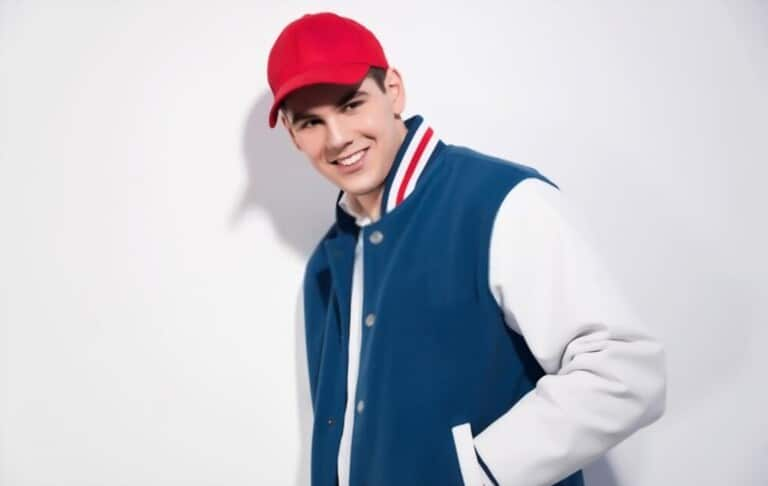 Like the baseball jersey, the baseball jacket can also showcase a clear spirit in a baseball game.
It works well with most items, such as a summer crop top and a turtleneck sweater. This is great for a team with members who want to dress up in different clothes. Just wearing this jacket, all coworkers in your team look appropriate.
Outerwear
This is a wonderful solution for seniors and leaders in a team because it helps them look casual without not being too casual.
No matter what you are wearing, nice outerwear can balance your sporty look. You can consider a double-breasted blazer or a trench coat. Plus, the combination of a blazer and a cap can bring a stylish look.
Footwear
No matter which outfit you wear, make sure that you choose a pair of comfortable shoes like sneakers. Or, it's okay with anything that can meet this requirement: breathable perforated upper and comfortably cushioned footbed. In particular, the rubber outsole should have high durability for good traction that is ideal to move on different kinds of surfaces.
In case you love wearing slip-on shoes, consider boat shoes or moccasins. Both of them are good for game days.
Monochrome Outfit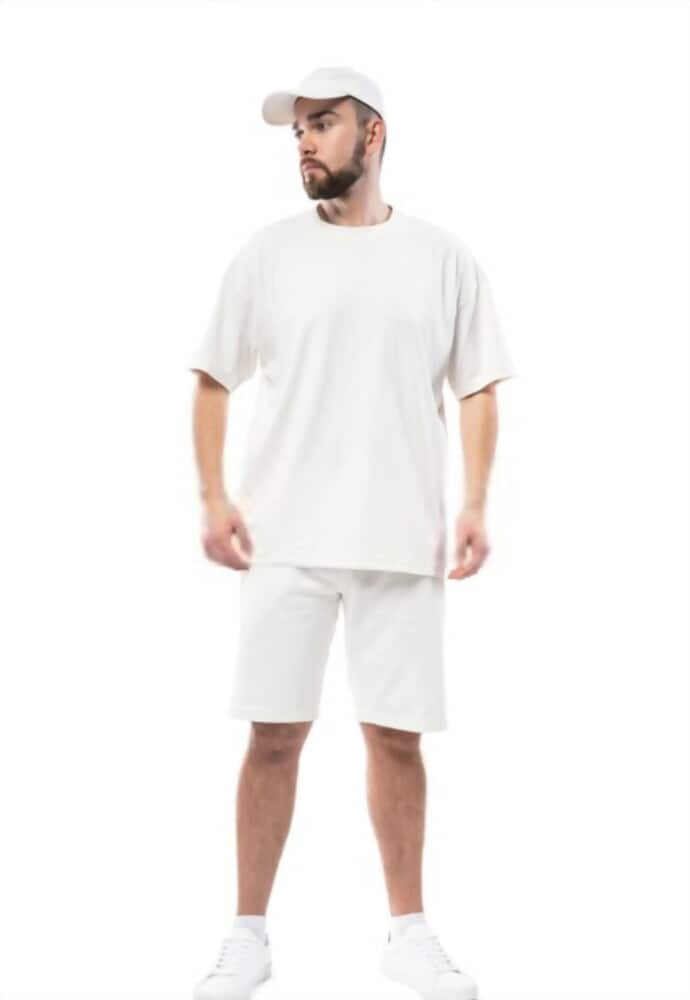 This outfit is easy to mix and match because you just have to choose similar colors and shapes to put them together.
The most common color is white because it is never out of fashion. If you are looking for a safe solution to showcase your fashion taste, just choose the white color. In particular, an all-white look can help you be more high fashion and classy.
You can try this combination - a structured long coat, a scarf, and a cute beanie. To avoid being too matchy, you should mix and match different kinds of white tones such as sleek white, cream, and ivory.
Or it's nice to combine a white pop with black jeans, and a creamy trench coat, creating a sporty look that suits a baseball game.
Face Paint
Face paint shows your excitement for the baseball game. Different patterns show different meanings. For instance, painting stripes across your cheeks means that you are here to win. This face paint goes well with the combination of a striped button-down jersey with the logo of your team, a black tube top, and daisy dukes.
Converse Shoes
Converse shoes are very common at baseball games and stadiums because they are versatile and comfortable. If you don't know how to mix and match this kind of shoe, you can try this recommendation, combine a pinstripe baseball jersey, a black top, and skinny blue jeans with a baseball cap. It's great to choose the color of the shoes that matches the color of your team.
Other Accessories
Although sunscreen isn't a kind of cloth, it is important to keep you from harmful UV rays. Even if the baseball game is held on a cloudy day, your skin can be burnt. Ensure you apply sunscreen on all exposed skin, your face, hands, and legs if you wear short clothes. Sp30 is effective enough on sunny days.
A pair of sunglasses can protect your sensitive eyes from bright sunlight. This is good if the game is at noon or evening.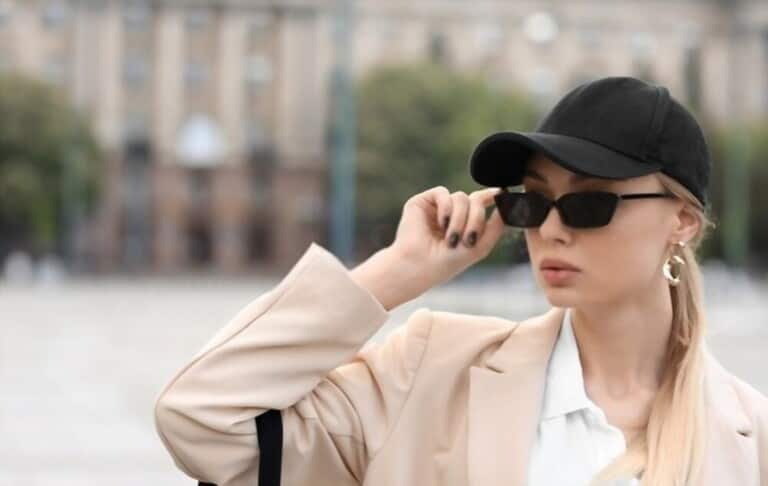 A baseball hat plays a vital role in protecting your head from scorching heat, and sun rays. It keeps you from reapplying the sunscreen on your face many times. You can choose a plain item, but all coworkers should wear a baseball hat, having a logo or phrase inspired by your team.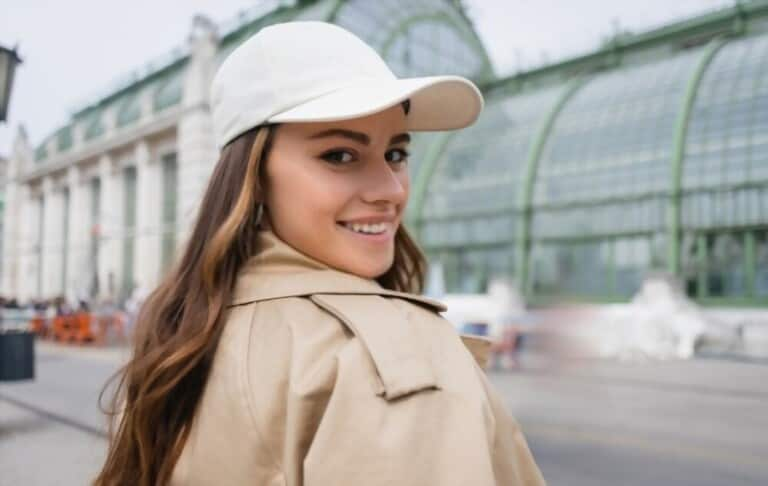 Although a water bottle isn't an accessory for your outfit, it's useful and essential. You will watch a baseball game outside with the sun for a long time, so your body needs to be provided with a certain amount of water.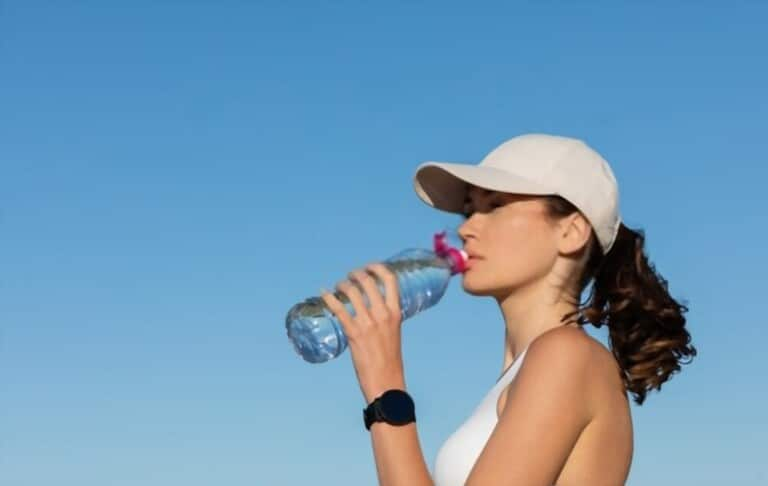 Some Recommended Outfits For Specific Purposes
Girly Vibes
If you want a girly outfit without losing the sporty look, here is a recommendation:
You can try to mix and match a combination of a full-sleeve striped sweatshirt and navy blue ripped denim jeans with a pair of boots and a crossbody bag. Don't forget to tie your hair in a ponytail.
Chic Style
If you are looking for a chic-style outfit to watch a baseball game with your coworkers, here is a recommended outfit. Mix a full-sleeve gray sweatshirt with high-waist buttoned jeans and nude wedge sandals. You can highlight this outfit with a beautiful hairband to your hair.
Street Style
If you need to go somewhere after the baseball game, this style is a safe choice.
For a street-style look, pair a dark and moody leather jacket with distressed denim jeans, then break this monochrome look with a gray hoodie. Adding a pair of black sneakers and a baseball cap can make your outfit more sporty.
Biker Shorts
A pair of biker shorts can bring an ultra-comfortable feeling. For a minimal and cohesive look, you can combine a quite dark bottom with an oversized gray sweater and a pair of black or blue sneakers.
What To Wear If All Of Your Coworkers Are Girls?
Of course, you can choose any outfit above. However, if all of you are girls, this is a good chance to wear a dress to watch a baseball game.
Many people have a wrong view that baseball is a kind of sport for only men, so even women who just watch the game shouldn't wear a dress. The latter makes everyone feel out of place.
Wearing a dress or skirt of suitable length can keep you cool when the baseball game is held in hot weather. It keeps you from overheating under direct sunlight.
Wearing a dress with the team's color is also a great way to show your support for your baseball team stylishly.
If you want to mix and match your dress with something, the combination of a simple white tee and a pair of loafers can keep you standing out in the crowd. However, it's very easy for a dress to mix well with sandals, sneakers, or wear boots.
In case you want a cute and warm baseball outfit with your dress, simply layer on a flannel top in the colors of your baseball team. This works well in a cold climate.
However, if you wear your dress on hot days, you can choose light colors that can keep you cool.
What To Wear To A Baseball Game For Men?
Below are some combinations for men in a baseball game:
Denim Jacket, Striped Shirt, And Pants
This combo can bring the best comfort because it's lightweight and comfortable, especially since you can easily get in and out of it. it
Pinstripes remind everyone of vintage baseball uniforms, so clothes with stripes can show you the sign of this kind of sport. It's better to write the name of your team across the chest.
Polo Shirt And Jeans Or Shorts
If you are afraid of making mistakes, just choose a Polo shirt that is a must in a baseball game outfit. Matching it with shorts or a pair of jeans, you never go wrong.
Sleeveless Tee And Shorts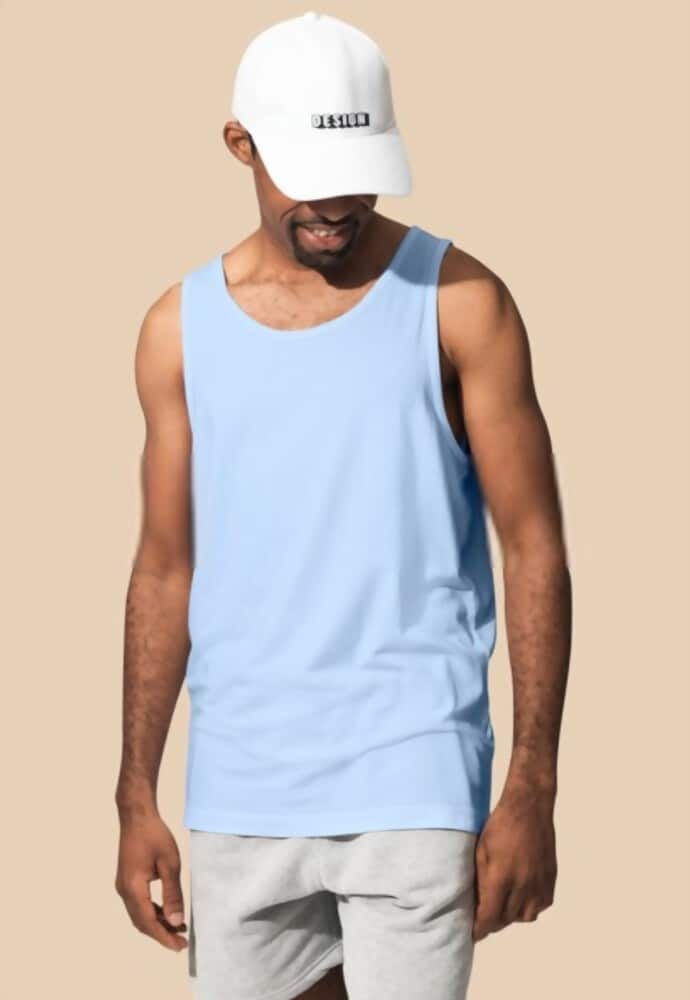 If you want to show your strong biceps, a sleeveless tee is a perfect choice. To create a carefree look, simply match it with a pair of sneakers and shorts.
The Top List Of Must-have Items When Watching A Baseball Game
Baseball Cap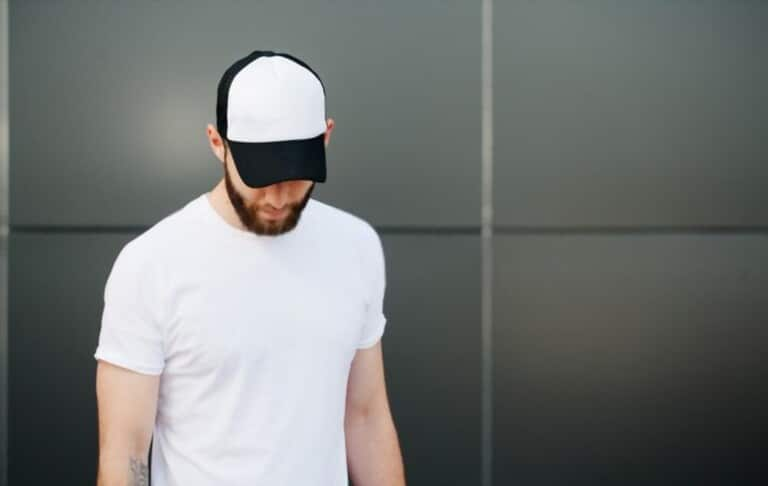 Anyone knows that a cap is useful to protect your skin and head from harmful UV rays when watching a baseball game outside on a sunny day. Plus, no matter what your baseball outfit idea is, a baseball cap can be perfectly partnered with them. Even this item can improve your look edgier.
Sunglasses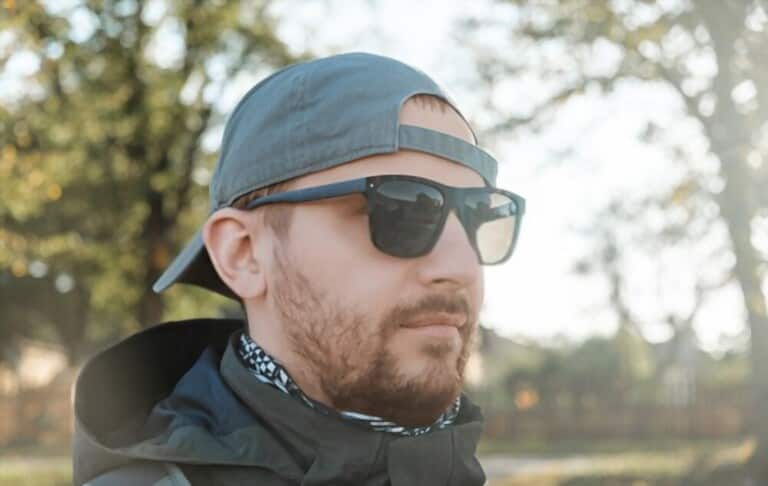 The main function of a pair of sunglasses is to protect your sensitive eyes from bright sunlight. Besides, this item can also help you look sportier.
White Sneakers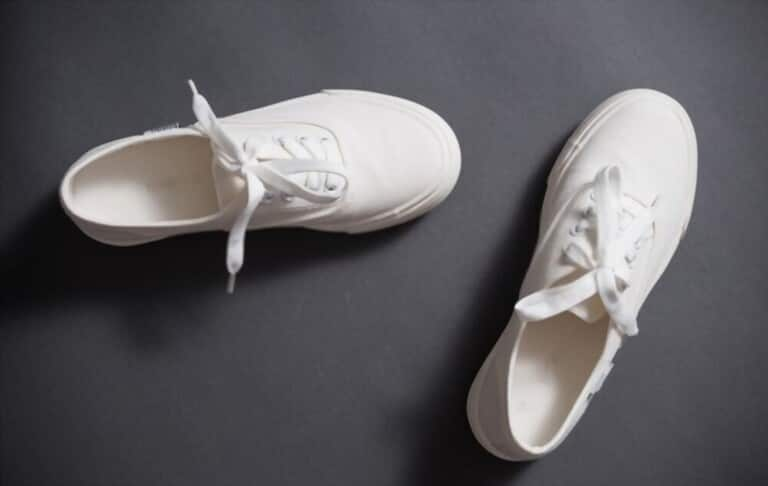 If you are not sure about the current trends, simply choose white. Unlike other chunky sports shoes with different colors, white sneakers are never out of fashion. You don't have to consider too many features because this item goes well with any outfit.
Watch
Like white sneakers, a watch can also go well with most outfits. If your clothes are too simple, wearing a watch can make your attire better.
What to wear to a baseball game for men in cold weather?
If the baseball game is held in cold weather, you can try some combos below
Long Sleeves
Long sleeves or cold weather undershirts are usually thicker than the usual sleeves, so they can keep you warmer during the baseball game.
Hand Warmer
I strongly recommend this item for baseball players because they can keep your hands warmer in the pockets. A pair of warm hands help you throw the ball easier.
Bomber Jacket
This is ideal for those who are watching the baseball game. It can keep you not only warm but also in style.
What Not To Wear To A Baseball Game For Men?
Suits are a kind of common cloth for men, but it's not suitable to wear for watching a baseball game. It can't keep you relaxed while watching.

Oversized and too-small clothes also make you feel uncomfortable because you can't move freely with them.

Men can wear accessories but you don't over-accessorize while watching baseball games. They make you feel uncomfortable when jumping up and cheering for the team.

Wearing a statement outfit with many patterns can make men look ridiculous. Just choose one piece with patterns in your outfit to help you look stylish and trendy.

Bright colors are good, but you don't put all the colorful items in your outfit. Instead of making them look more stylish, this way of wearing them catches other people's eyes negatively.
Tips For Choosing Clothes For A Baseball Game With Coworkers
Choose Synthetic Lightweight, Soft, And Moisture-wicking Material
This material can keep you dry without sweating during the baseball game that is held at noon when the weather is very hot. You can choose polyester or merino wool that allows your body to breathe better.
Don't Wear Short Clothes
If you sit in one of the stands at the baseball field, never wear short clothes (an overly short skirt and short top, for example). They will reveal what is underneath when you try to climb over people to reach your seat. Plus, when sitting in a stand at the baseball field, it means that you will be sawn by many people from different angles. They can easily see you from above and behind.
Instead, a long jean and shirt is a safer choice that is more convenient when moving and twisting around to speak with other people. In particular, it is still fashionable for this type of event. If you have a nice seat with couches, a skirt is okay. But, NOT TOO SHORT - that is unprofessional.
Don't Choose Too Tight Clothes
Tight clothes make you move and twist around hardly. Meanwhile, whether you are a baseball player or you simply watch the game, you need a comfortable outfit (a shirt and a pải of shorts, for example) for flexible movements.
Don't Make Up Too Much
You can make up, but don't try to put on a thick layer that will be ruined due to your sweat. Anyone sitting outside under direct sunlight will sweat more or less, right?
What To Wear On A Cold Climate?
If you are watching a baseball game in cold weather, you can wear an extra blazer or jacket. When it's hotter, simply take it off. For players, a hoodie can conveniently provide you with warmth without limiting your movements. To warm your feet, you can wear a pair of shearling wedge boots or sneakers.
What To Wear On Hot Days?
If the baseball game is held on a summer afternoon, it may be very hot. In this case, you can choose an easy-breezy outfit that is made from lightweight material like linen. If your seat is safe, consider a line dress or shorts for more ventilation. Although this material can appear a little wrinkled, it isn't too hot.
How To Take Care Of Your Baseball Outfits?
Apart from players and viewers, a baseball game has other things such as spilled beer, popcorn smell, hot dogs, and sweaty bodies. Without being careful, they can stick onto your clothes. After coming home, you need to wash a small load of clothes in a gentle cycle with cold water and mild detergent. After that, tumble dry on low heat.
Conclusion
Is it important to consider what to wear to a baseball game with your coworkers?
Yes, proper wear helps you enjoy the game comfortably and increase the team spirit, especially avoiding what not to wear to a baseball game can keep you from ticklish situations. If you know other outfits to add to this list, please tell me by leaving a comment with pictures below this article.