With a lot of microclimates plus the diversity of shorelines, coastal islands, and inland mountain lakes, California is considered a great destination for different kinds of water sports and activities. Therein, kayaking is the most popular.
Below are the best places to kayak in California.
La Jolla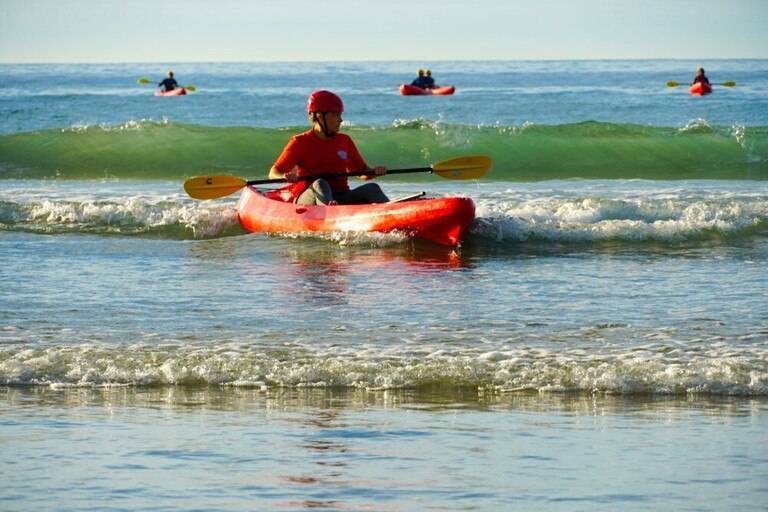 La Jolla is home to some of California's best beaches and is also considered one of the world's top beach destinations.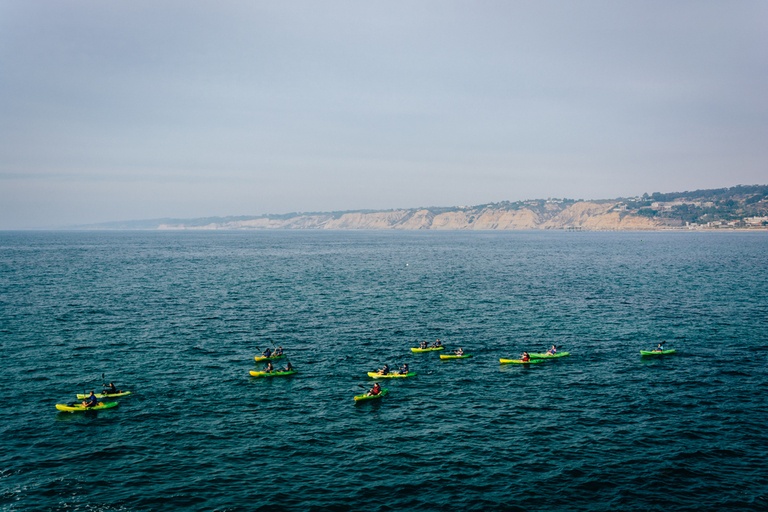 The poetic small bay is conveniently located in the heart of the city, between two sandstone cliffs. It is a great place for active families to enjoy different water sports and activities, as well as exploring puddles at low tide.
Along with kayaking, you can try your hand at surfing, scuba diving, and snorkeling.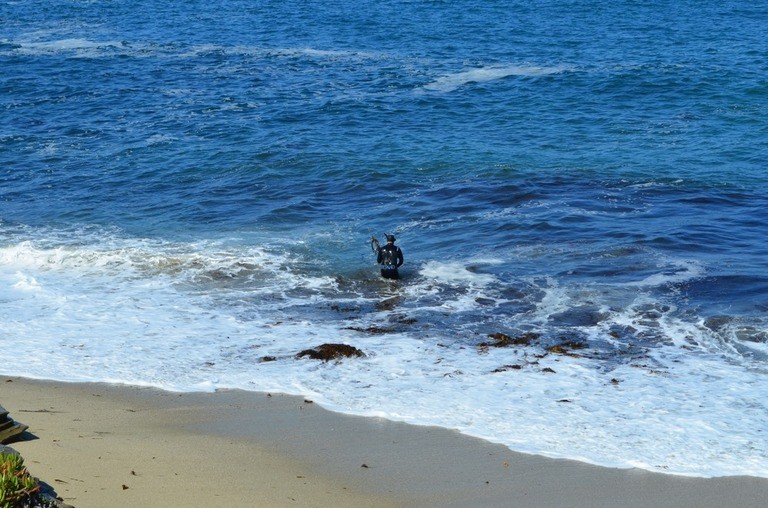 Lake Tahoe
The place is best for people who love both kayaking and camping.
Visit the famous historic site Camp Richardson, which is listed on the National Register of Historic Places. It is also where the Valhalla Arts, Music and Theatre Festival is celebrated every year. There are many beautiful campgrounds here.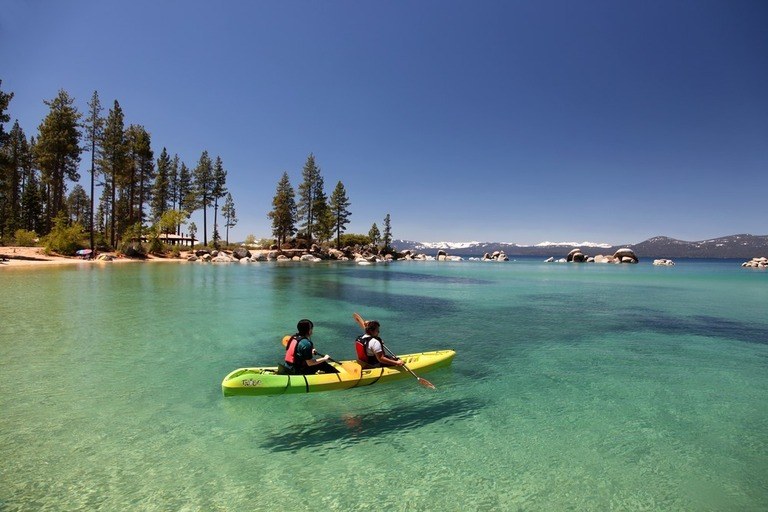 From Camp Richardson, you can explore the water for an hour or make a day trip by kayak to Emerald Bay – which is a short drive from South Lake Tahoe.
Note: Any participant over the age of 15 can bring their own kayak or paddleboard to the Emerald Bay.
Or, you can make a 15-mile kayaking trip from Commons Beach in Tahoe City to Sand Harbor. But note to skip Incline Village as there are many private lands there, which might not allow you to take out your kayak. In other words, it'd be better to cut straight across Crystal Bay.
Morro Bay
While Pismo Beach is recommended a lot by many travel bloggers, our team personally loves to kayak in Morro Bay more for some good reasons.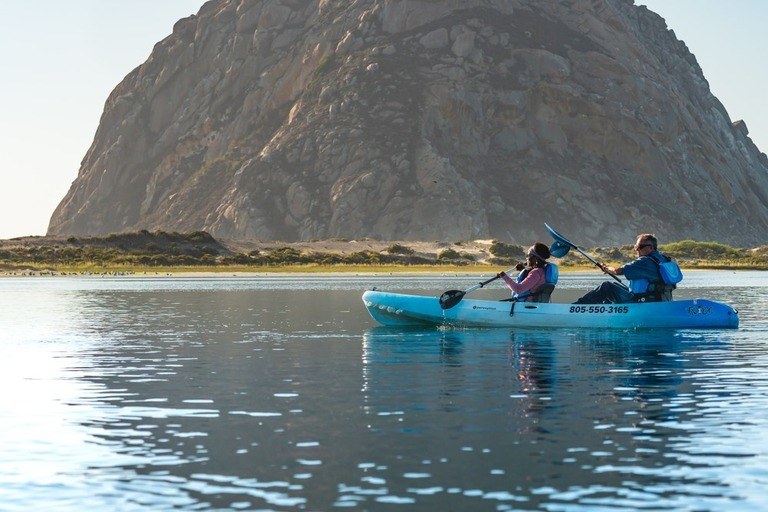 First thing first, it is always quieter and less crowded than Pismo Beach. Secondly, there are many interesting activities to do there, such as savoring great food and wine, looking for wildlife and birds, and exploring the outdoors.
You can kayak at the Morro Bay State Park, which is fully open.
The best thing when kayaking here is that you've got opportunities to observe wildlife, such as sea otters, sea lions, and harbor seals, aside from hundreds of species of birds.
Castaic Lake
Castaic Lake is the best destination for kayak fishermen.

It is the largest state water project reservoir in Southern California and home to many fish species, such as crappie, catfish, rainbow trout, and striped bass.
It is also known as a trophy largemouth bass fishing destination of worldwide kayak fishermen, especially in March. Some State, National and World record fish were caught here.
Castaic Lagoon is the most popular fishing spot in Castaic Lake, containing 197 acres of shallow waterways and nearly 3 miles of shoreline. Aside from kayaks, the lagoon is suitable for non-gas powered boat fishing and float tubes.
Whiskeytown Lake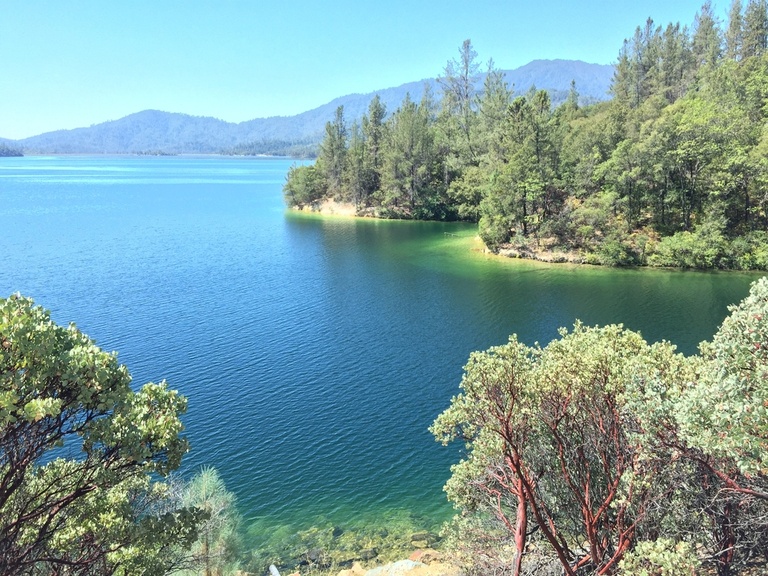 With 36 miles of pristine shoreline, Whiskeytown Lake is an excellent destination for a great paddling getaway.
If you have your own kayak, here are some ideal sites to consider:
The Oak Bottom Marina by the amphitheater
Oak Bottom Boat Launch
Whiskey Creek Boat Launch
Brandy Creek Beach
These spots are also famous for a wide range of fish species, such as fishbrain, Kokanee Salmon, largemouth bass, and spotted bass.
Newport Beach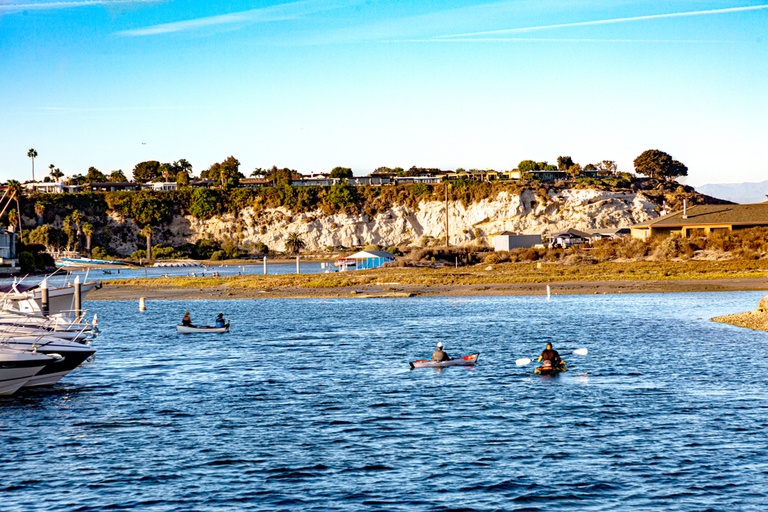 The beach is known for sandy beaches, gorgeous waterfront spots, and numerous recreational water activities, such as paddle boarding, swimming, and kayaking.
Visitors can easily access the ferry on Balboa Island to the restaurants and shops.
Along with its delicate charm, Newport Beach is the perfect relaxing getaway with lots of opportunities for nature trips and outdoor pursuits.
Lake Sonoma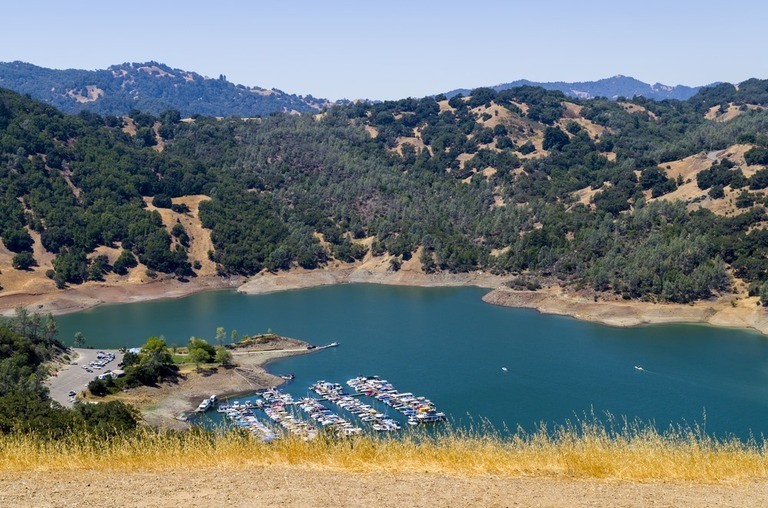 The lake was created by the construction of Warm Springs Dam and is nestled in the beautiful coastal foothills of Sonoma County.
Near the dam at the Public Boat Ramp and the Yorty Creek Recreation Area Off Hot Springs Road are two best spots for launching your kayak.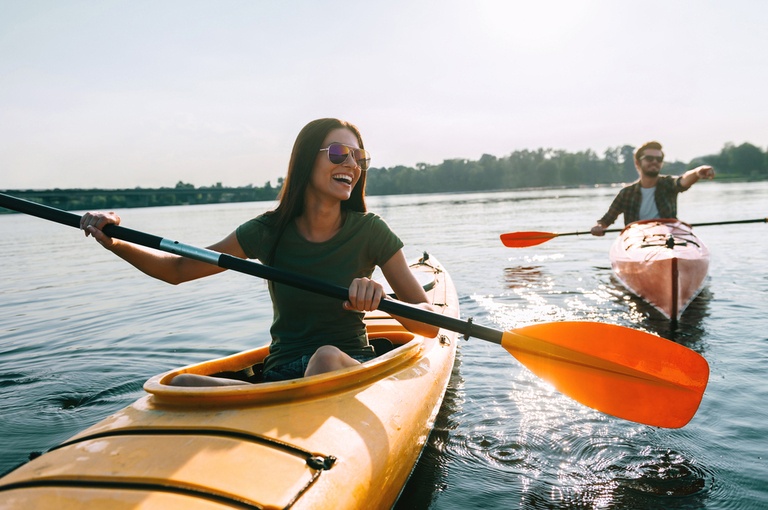 If you don't have one, don't worry! At Lake Sonoma Marina, you can rent different types of watercraft, including kayaks, fishing boats, and double-decker patio boats.
Some other popular activities here are sightseeing the world famous vineyards, tasting wine, and taking winery tours.
Monte Rio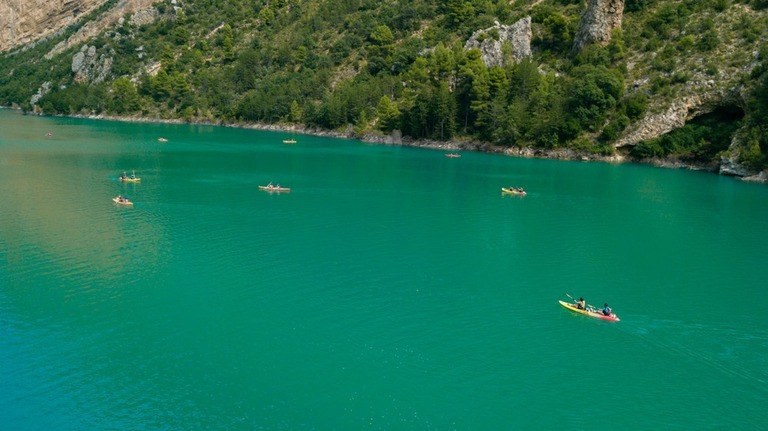 You can kayak at the Monte Rio Beach, which is located on a large bend of the Russian River at the Monte Rio Bridge and is open from Memorial Day Weekend through September.
It is not too crowded, the atmosphere is peaceful, and a big plus is the dog beach on the west side of the bridge.
With good facilities and numerous kinds of services – such as volleyball and horseshoe pits, a picnic area, canoe/kayak rentals, and a concession stand offering food, this is a nice destination for families to enjoy the weekend together.
Bodega Bay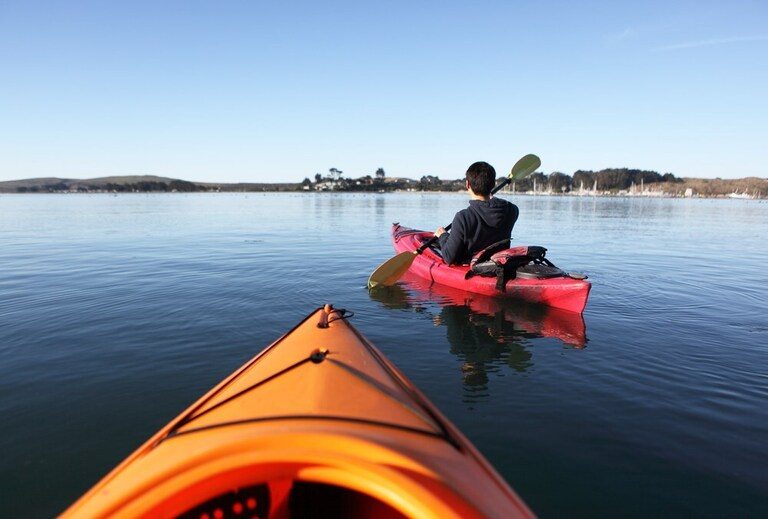 Bodega Bay is a small, shallow inlet of the Pacific Ocean and known as the site of filming of Alfred Hitchcock films.
It is a local favorite for launching a boat up to 20' and there is also a wheelchair-accessible kayak launch. Westside Regional Park and Doran Regional Park are two most popular spots for kayakers.
Besides, this is a small, friendly town giving tourists various opportunities to enjoy delicious seafood restaurants, visit art galleries, and go to quirky oceanside shops.
Conclusion
Above is our list of the 9 best places to kayak in California. Hopefully, these suggestions helped you get more great choices to have a wonderful kayaking trip.
There are many more places that we have not known yet, so if you have any other, please share with us. We'd like to hear from you! Thanks for reading.