It's better safe than sorry, even for road cycling. By equipping yourself and your bicycle with appropriate gear, there is surely less damage caused, from little scratches and wounds to head injuries or bone breaking.
Below is the must-have road cycling gear for beginners:
1. A Wrench – Why?
This gear is quite useful for beginners and intermediate riders to find the most comfortable sitting and pedaling gesture.
It's also necessary for young riders, especially in their teenage age range due to the fast growth, especially the height.
You need a wrench to adjust the saddle's height.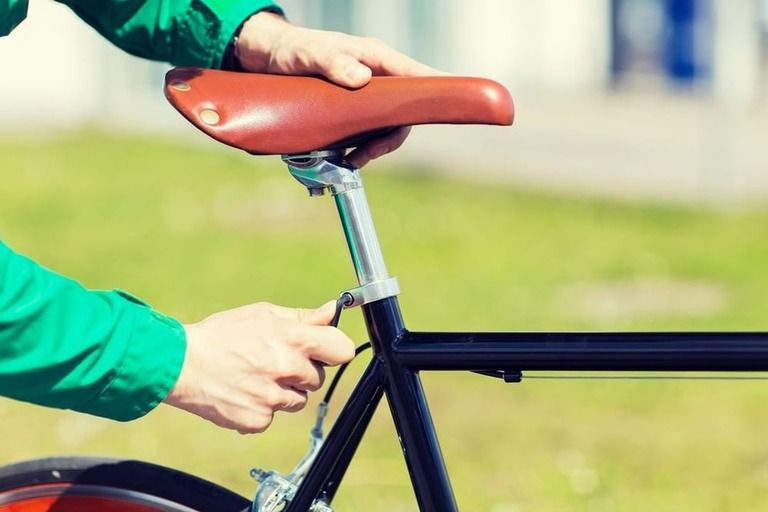 To find the optimal height, place one heel on the pedal at its furthest away point. Your leg should be slightly bent when clipping in and straight when resting.
The reach is another worth-considering issue. Accordingly, your elbows should be slightly bent as well.
2. Puncture Repair Kit
During road cycling, your bicycle's wheel tires can be punctured at any time. That's why you should always bring at least a mini bike repairing kit along when outing with your two-wheeled buddy.
That kit should include some type of levers, a mini hand pump, and a tube.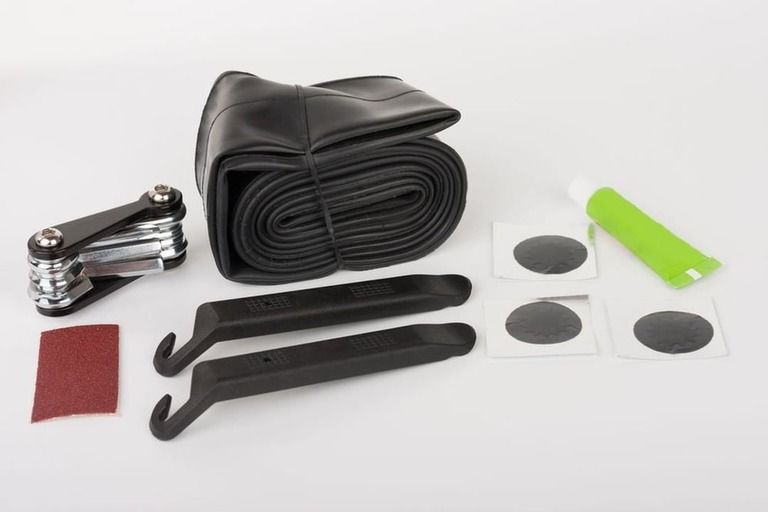 The rider apparently should learn how to fix a puncture on their own. Ensure you've practiced at home until it's influent.
3. Safety Gear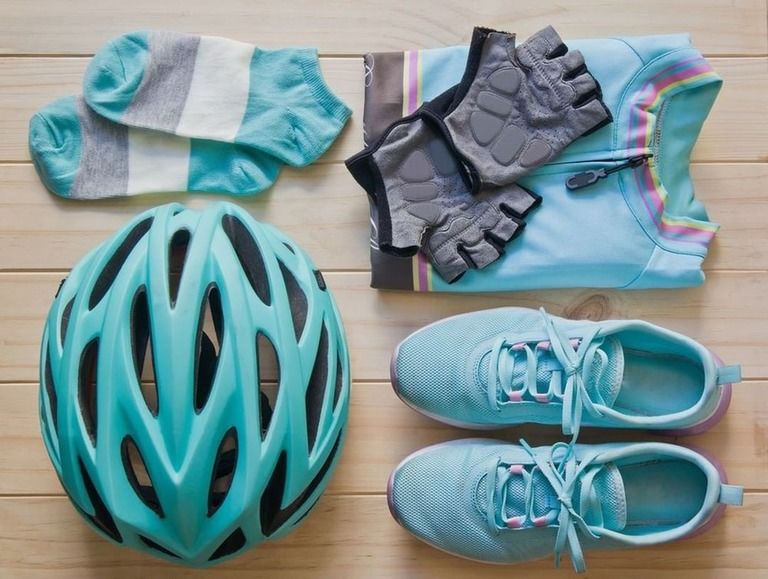 Road cycling is hidden many risks of accidents from slight to serious levels, such as scratches, bruises, sprains, hands or legs breaking, and head injuries.
To prevent such bad cases from happening, the rider must equip themselves enough safety gears, consisting of:
Helmet
When it comes to bike helmets, pay attention to the quality and size.
The measuring unit is centimeter (or cm) and every helmet is designed to be adjustable. To find your helmet size, measure your head's circumstance (using a tape measure). It should be 1 inch or 2 fingers' width above your eyebrows.
For beginners or riders who just want to road cycle for exercising, you don't have to go for an expensive helmet at first. The $55 to $75 range is just fine to start with.
If you're going to bike for hours, consider a lightweight, comfy and breathable model.
Cycling gloves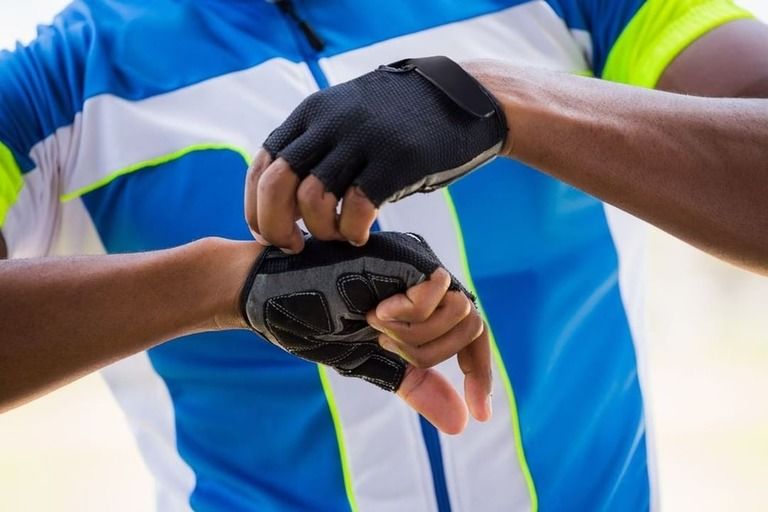 As your hands won't move as much as your legs during road cycling, preparing a good pair of biking gloves is not excessive.
Like ordinary gloves, they keep your hands and fingers warm during the winter ride or on cold weather. What makes them distinct from the others is the extra padding at the palms to avoid fatigue and numbness during hours of riding the bike.
Fitting is the most concerning feature when choosing cycling gloves. They should give a snug fit like a second skin on your hands but not way too tight.
Too small gloves will limit movement of your hands to control the bike (not to mention the risks of chaffing or scrunching) while too big ones are cumbersome and easy to slip out.
When trying cycling gloves, you should focus on the webbing between your thumb and pointer finger. This is the key feature to deliver an indication of fit while you're holding the handlebar.
Lights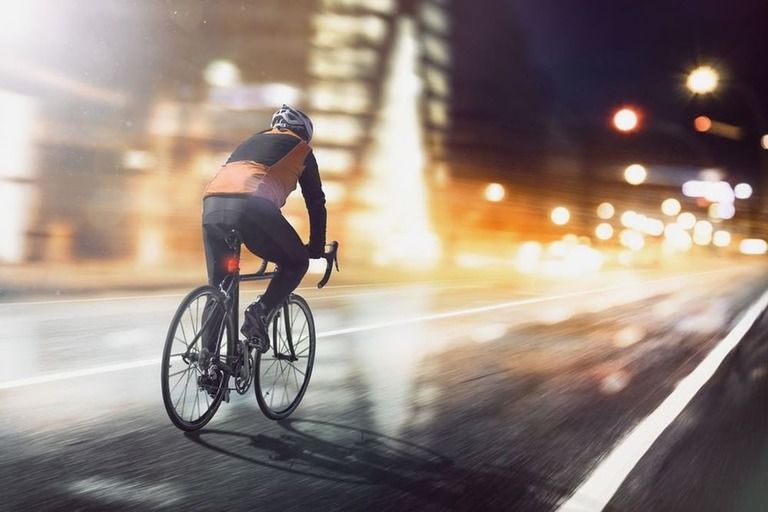 Like other safety gear, riding a road bike without lights isn't illegal during daylight hours. However, for the safety of yours and other vehicles on the road in "limited visibility conditions", your bike should be equipped with proper lights.
The measuring unit for road bike's lights is Lumen (or L).
The needed number of Lumens that you should have for this gear is actually not fixed. Instead, it depends mostly on your cycling type you're into.
In general, urban commuting lights should be within 50 to 200 Lumens while daytime biking lights should be 100+ Lumens. On unlit roads, the lighting within 800 to 1000 Lumens is just fine.
4. Clothing
Cycling Jersey
The perfect combo to dress properly for road cycling consists of tights, padded shorts, and cycling jerseys.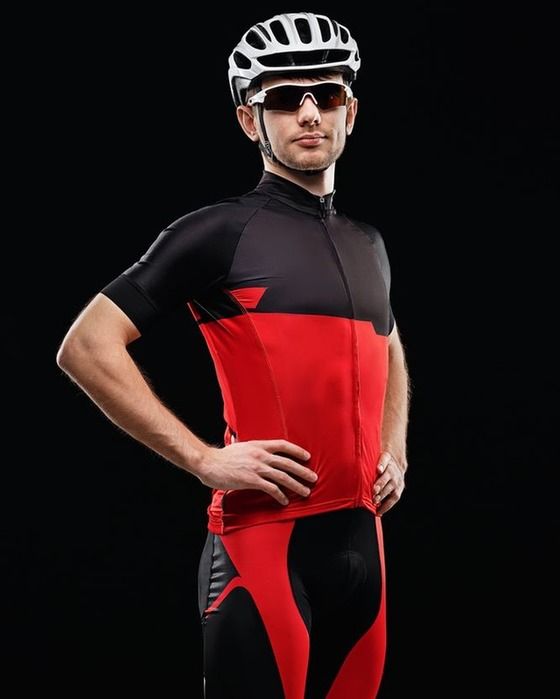 There are some must-have features of the jerseys that cyclers should keep in mind:
Longer cuts in the back area for extra coverage
Reliable, durable back pockets for easy access when on the ride
Wider shoulder cuts for flexible and comfy arm movements
Smooth, durable front zippers for extra ventilation
Stand-up collars to keep the rider's neck against the sunlight or UV rays
Padded Bike Shorts
Having the best padded bike shorts helps to:
Disperse road vibration
Prevent chafing
Reduce pressure points
…during road cycling.
Padded bike shorts are designed with a loose-fitting outer shell and a lining that's like a pair of trimmed-down stretchy shorts.
They should give snug fit with the chamois pad stayed close to your skin and feel smooth enough to not cause any bunching. No bulging or curves.
Waterproof Jacket
This jacket takes the responsibility to protect your upper body skin from various impacts. such as strong winds, dust, pollutants, smoke, rains, and UV rays.
Therefore, it should be high quality, durable, waterproof and weather-resistant.
Shoes
What makes road cycling shoes different from others is they keep the rider's feet rigid to avoid power loss through your feet. Allowing transferring all energy from the rider's legs to the pedal strokes.
A pair of road cycling shoes that are considered good and comfy must provide a moderate toe room while being able to hold stably your forefoot without restricting or pinching.
They also should fit snugly in the heel with even pressure on the instep to prevent you from pressing against the ends.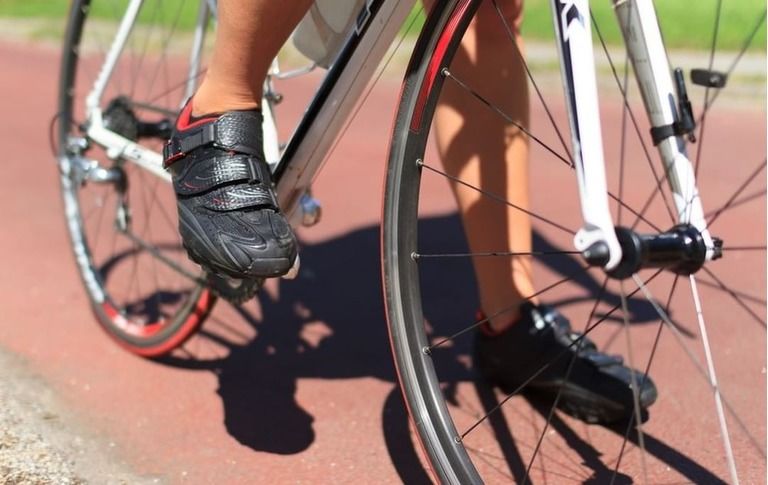 Conclusion
Appropriate road cycling gear preparation not only keeps the rider's safe while on the ride but also supports their comfort. The provided items listed above are collected due to different experts can, which helps you perform better in long riding distances.
Thanks for reading!