Waking up with shoulder pain comes from many causes, the most common of which is from wrong sleeping positions. This can affect your mood and life quality. So, how to relieve shoulder pain from sleeping wrong? Please refer to this guide.
How To Relieve Shoulder Pain From Sleeping Wrong?
Apply Neck And Shoulder Reflexology Massage
We appreciate this shoulder pain relief method the most.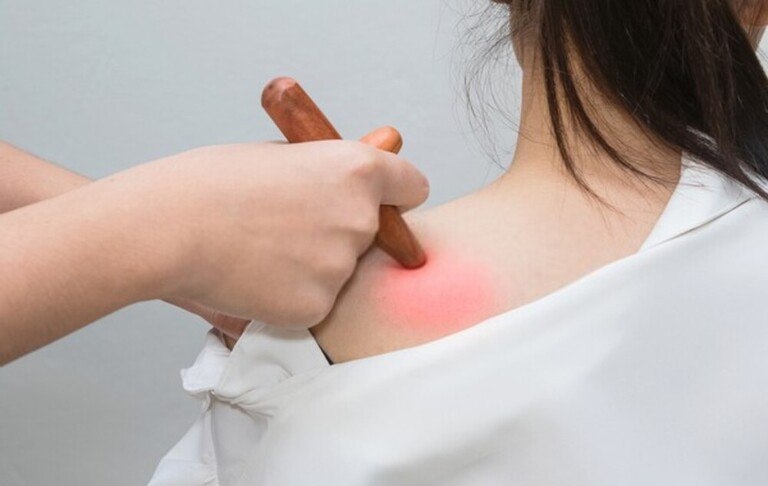 With the gentle impact of proper massaging, your neck and shoulder muscles are instantly softened and relaxed. Blood circulation to these muscle groups is also improved, thereby, increasing oxygen supply to your bones and joints.
Besides, you can try this method at home on your own. It's also quick and easy to follow; here is the guide:
Do Exercises For Neck And Shoulder
These exercises help not only improve blood circulation but also enhance the flexibility of your bones and joints. Practicing them right after waking up is an instant method of shoulder pain relief.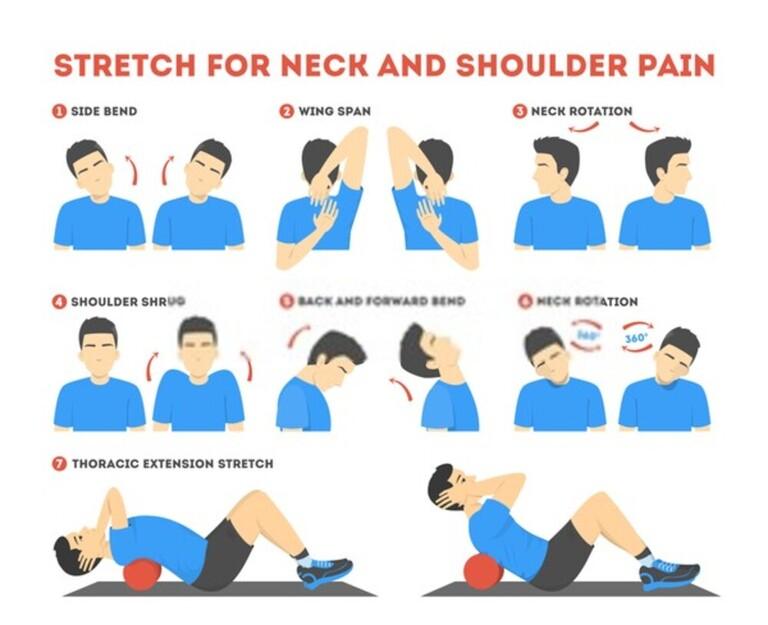 Here is the guide:
Take A Shower With Warm Water
Showering or bathing with warm water is another effective way to relieve shoulder pain from sleeping wrong.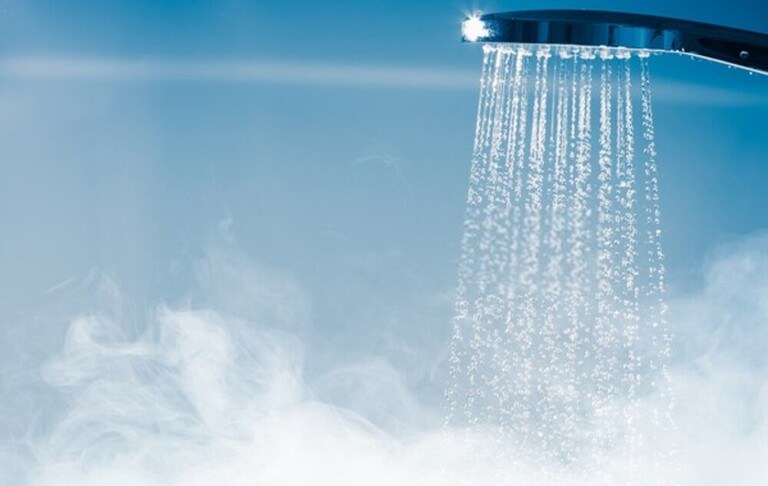 Hot water jets can directly dilate blood vessels to hence reduce spasticity. After showering with warm water in 4 minutes, it's highly recommended to take a quick shower with cold water for 30-60 seconds. Repeat this process five times.
Epsom Salt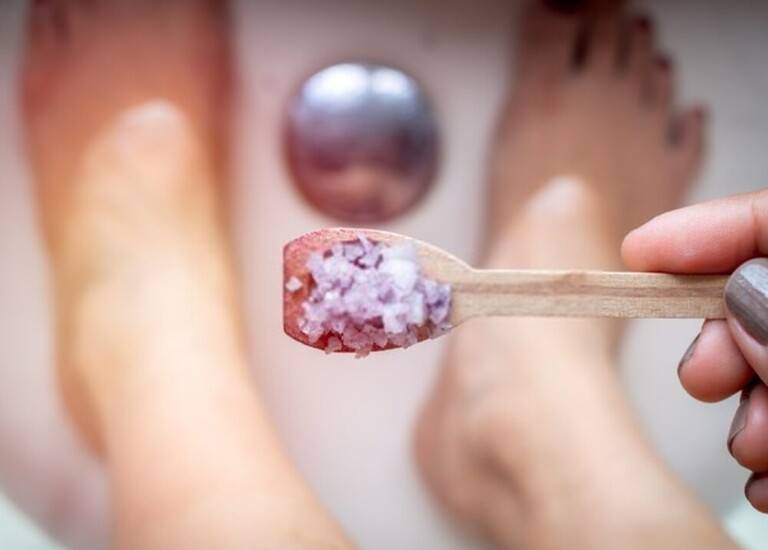 Epsom salt contains magnesium which helps to regulate many enzymes in your body and also improve blood circulation as well as relieve muscle tension. Pour warm water into the bath and add Epsom salts, soak for 10-15 minutes.
Use Essential Oil
Peppermint, basil, and lavender essential oil effectively treat shoulder pain from sleeping wrong because they have anti-inflammatory properties that soothe sore muscles.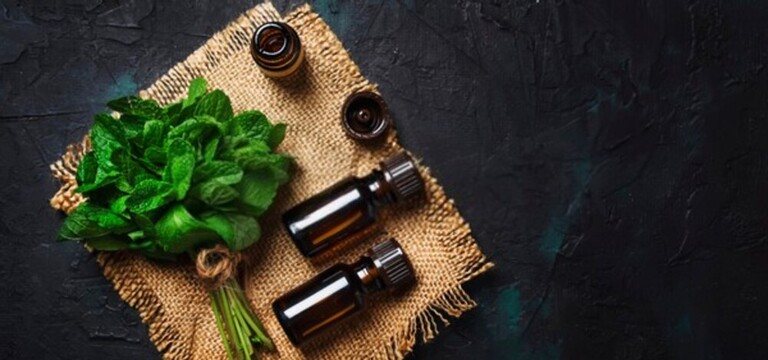 Choose either of these three essential oil options, blend it with a few drops of warm olive oil, then massage onto your neck for a few minutes.
Apple Cider Vinegar
Just like peppermint, basil, and lavender essential oil, apple cider vinegar has powerful anti-inflammatory properties and antioxidants.
If you don't have oils, try this method instead.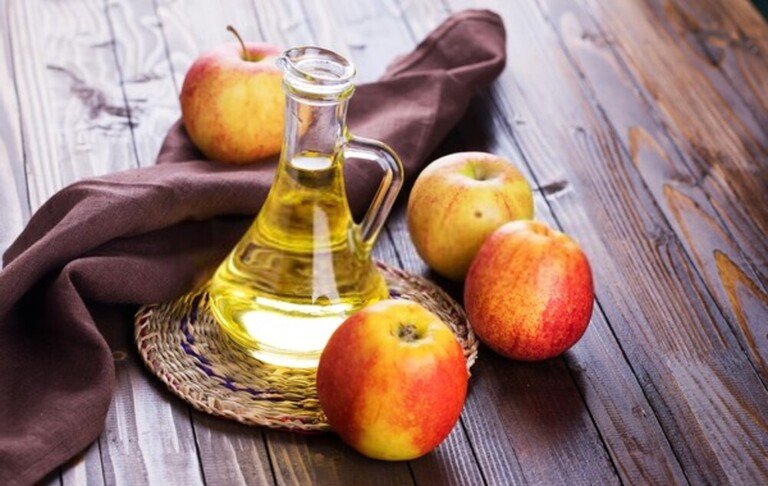 Soak a towel in apple cider vinegar, then apply it to the sore shoulder area. Leave it on for a few hours and repeat it every day.
Use A Cold Pack
This is also one of the most effective neck and shoulder pain treatments since the cold temperature reduces inflammation and relieves pain.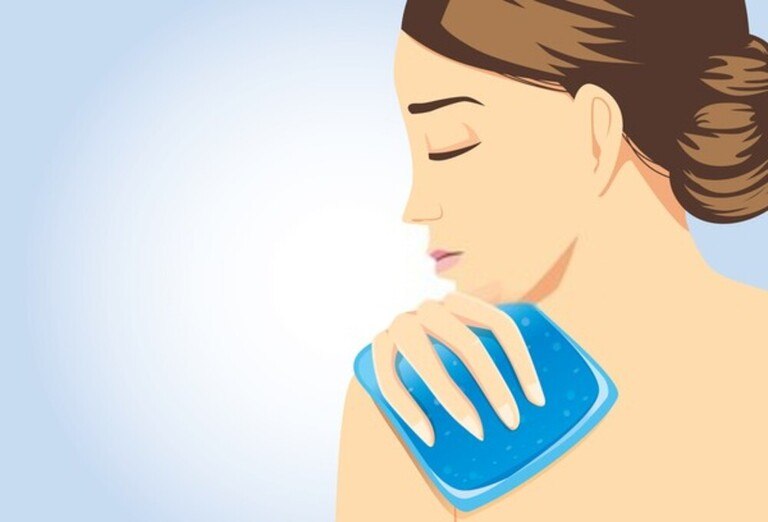 Place a few crushed ice cubes in a towel or ice pack, then place on the neck and shoulder area for 15 minutes; repeat every 3 hours.
When Should You See A Doctor For Shoulder Pain From Sleeping Wrong?
Shoulder pain from sleeping wrong can be relieved after a few days of care. But in some cases, you still need to see a doctor for timely diagnosis and treatment if you suffer heavily shoulder stiffness and pain combining with any of the following symptoms:
High fever
Headache
Nausea
Chest pain and difficulty breathing
There is a lump in the neck area
Difficulty in swallowing food
Pain that radiates down to your arms or legs
Numbness and tingling in your hands and feet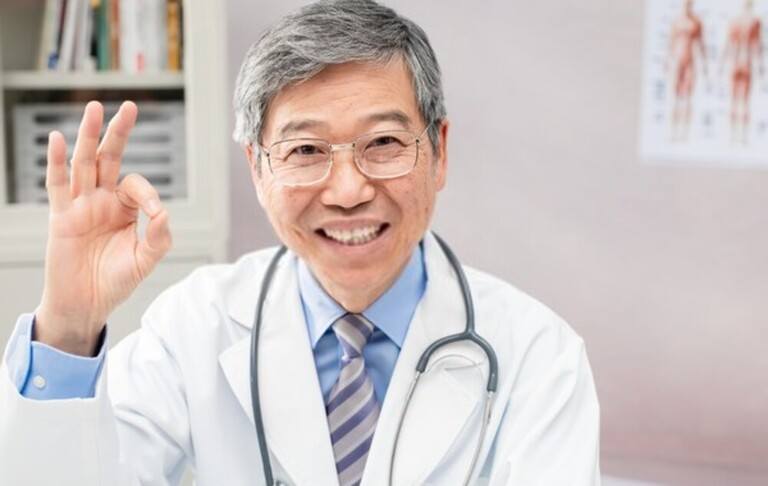 Your doctor will have the right instructions for you. In some cases, you will be prescribed pain relievers, muscle relaxants, and anti-inflammatory medicine.
How To Prevent Shoulder Pain From Sleeping Wrong?
Change Your Sleeping Position
Sleeping on your stomach can cause your neck to hang sideways for hours, leading to muscle tension, pain, and stiffness when you wake up in the morning.
To fix this, sleep with a healthier, more scientific sleeping position: sleeping on your side or on your back.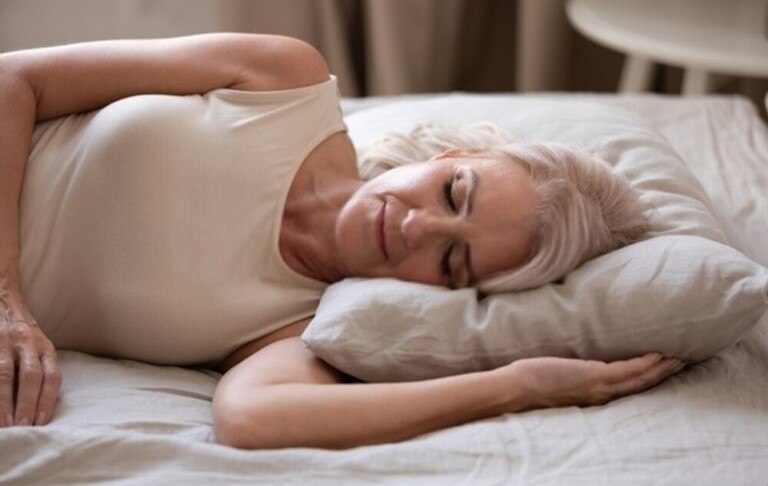 If you sleep on your side, try placing a small pillow between your legs. This can help maintain the alignment of your neck with your spine, thereby reducing neck and shoulder pain in the morning.
Use An Appropriate Head Pillow
Pillows play a huge role in keeping your head in a neutral position, thereby, creating a comfortable sleeping position and minimizing the pain in the neck and shoulder when you wake up in the morning.
From that point, if you use an appropriate pillow, it causes pain in these areas.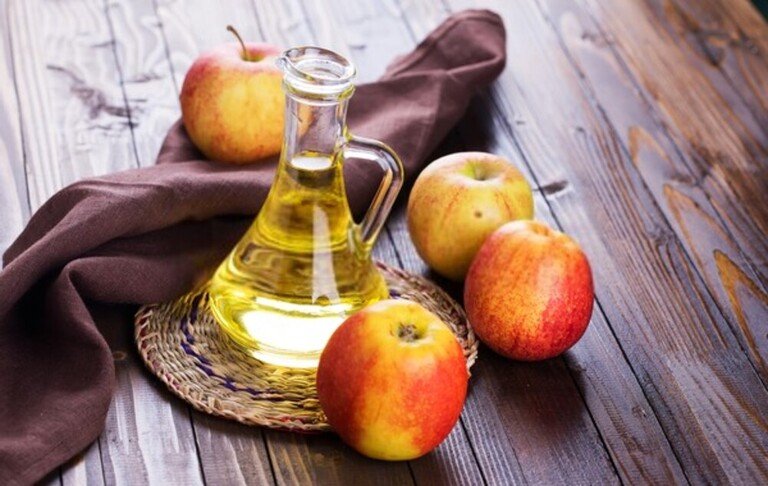 A too-high pillow causes your neck to be pushed forward, making it difficult to perform the twisting movement.
It is best to select a soft pillow with good head and neck support, such as a high-quality elastic rubber pillow or an air pillow.
Other Notes
To avoid shoulder numbness, do not put their hands over their foreheads when sleeping.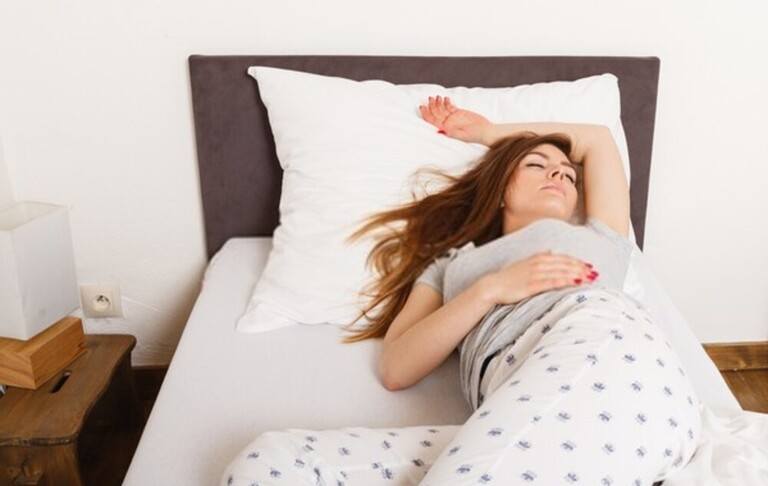 With air-conditioned bedrooms, the temperature should be at moderate levels. Do not let the AC blow directly to your head, neck, and shoulders.
Exercise regularly to stay healthy.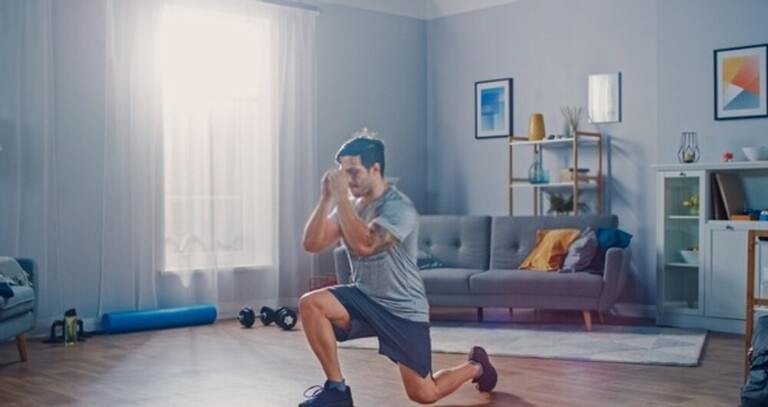 During your daily life, remain in the correct sitting or standing posture.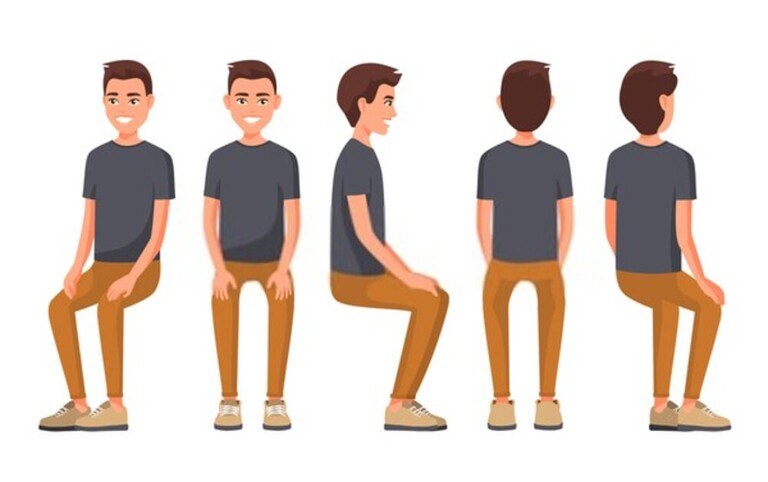 Add foods that are rich in nutrients to your diet. In particular, it is necessary to increase foods containing calcium, vitamin D, and omega 3.
Conclusion
Waking up with shoulder pain is a common problem these days. However, you can significantly improve it through proper treatment as well as prevent it through massage, exercise, using over-the-counter pain relievers, or seeing a doctor promptly.
Hopefully, this article helps you find out the best ways to relieve shoulder pain from sleeping wrong. Thanks for reading!