Don't let sweat stop you from wonderful summer cycling trips. In this post, I am going to give you precious tips on how to manage sweat while cycling in the heat of summer. Without further ado, let's get started!
Find A Place To Clean Up
If you ride a bicycle from home to work, always remember to factor an extra 10-15 minutes into your commute time for preparation before checking in.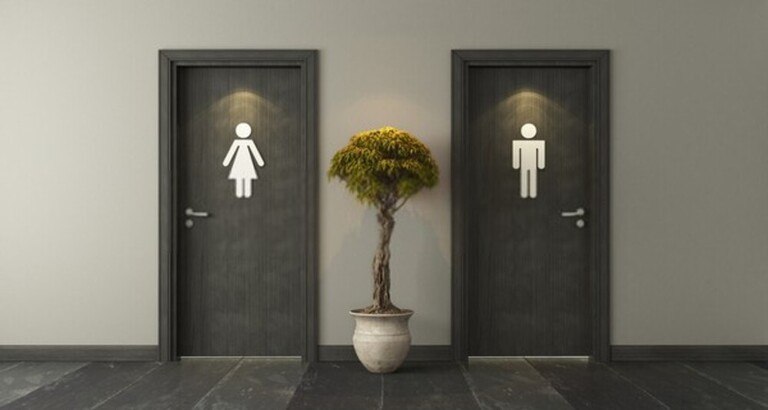 This extra time is for cooling off at the destination, changing clothes (or even taking a quick shower), fixing your hair, and having some water.
If you are a female worker with a makeup routine, it'd be better to just apply sunblock and lipstick at home. Then, when arriving at your office, wash your face and begin to put on makeup.
Tips: Bringing a travel set of makeup cosmetics will significantly cut off the precious packing load.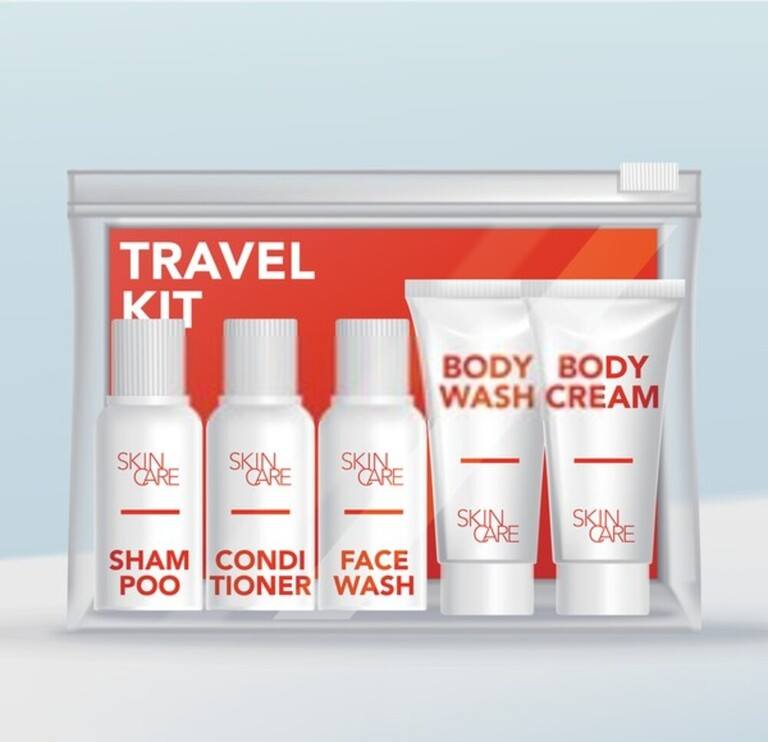 Install A Bike Rear Rack Or Front Basket
If your sweat is mainly from lugging something on your back, place or secure them on the bike's rear rack/cargo.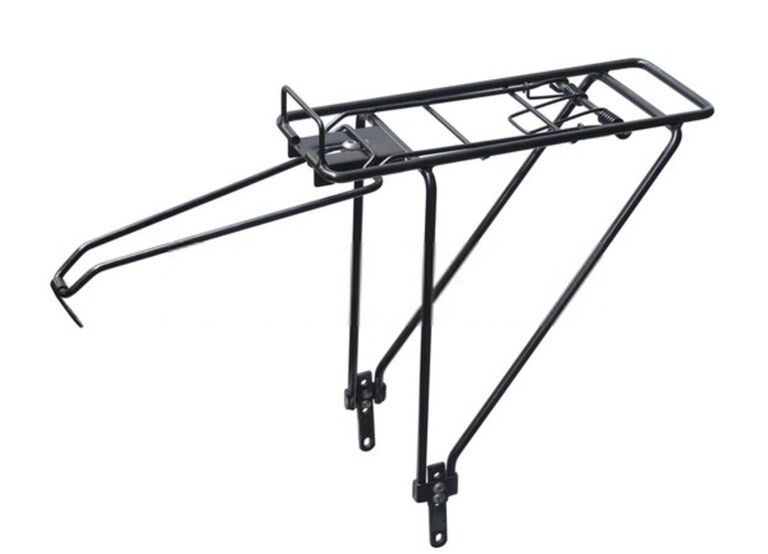 Purchase separately a rear rack and install it if your bike doesn't have one. But make sure to check if the bike rear fender is compatible with a rear rack beforehand.
Your shoulder and back will also thank you for that, especially during extended cycling trips and the packing load is heavy.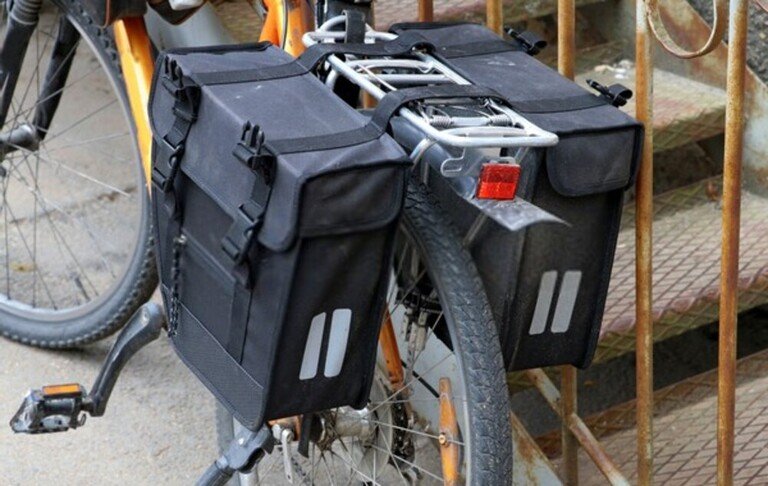 For smaller, more compact packing loads, consider placing them in the front basket.
If you are going to buy a separate front basket or rear rack, make sure to check its weight capacity, materials, and detachability (for extra convenience).
Choose The Right Cycling Clothes
Your cycling outfit truly can make or break your cycling experience, including the capability of managing sweat in the heat of summer.
Colors, materials, and styles do matter on the sweat management ability of the fabric.
Colors
Once the fabric absorbs sweat, its color becomes darker. From that point, I highly recommend choosing dark colors when it comes to summer cycling clothes. Dark brown, dark blue, dark grey, and dark green are some worth considering options.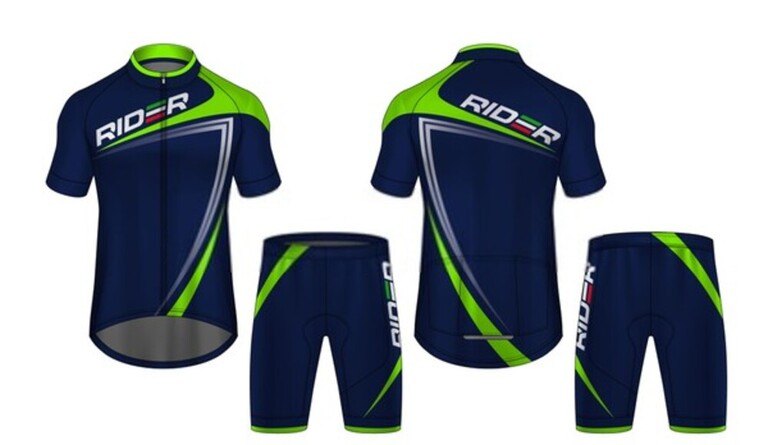 But please avoid picking black because this color absorbs heat too well – which makes you feel very hot while cycling under harsh sunlight.
Materials
Pay attention to two key features: elasticity and moisture-wicking.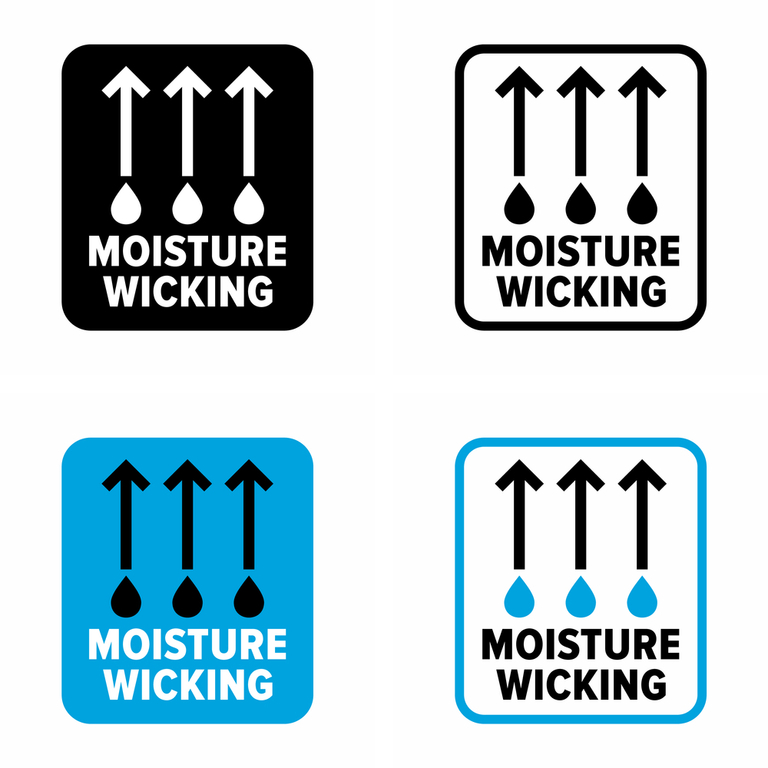 "Elasticity" because while cycling, you will have to stretch out your arms and move your legs for paddling. Your cycling outfit should be elastic enough to bring you comfort during movement.
"Moisture-wicking" because if the fabric absorbs sweat while you're cycling, it is very sticky, slimy, and irritating.
Moisture-wicking fabric doesn't absorb sweat, but wicks sweat away from your skin, and dries out quickly – which makes you feel more comfortable.
Besides, the fabric should be lightweight.
Styles
This is up to your preference.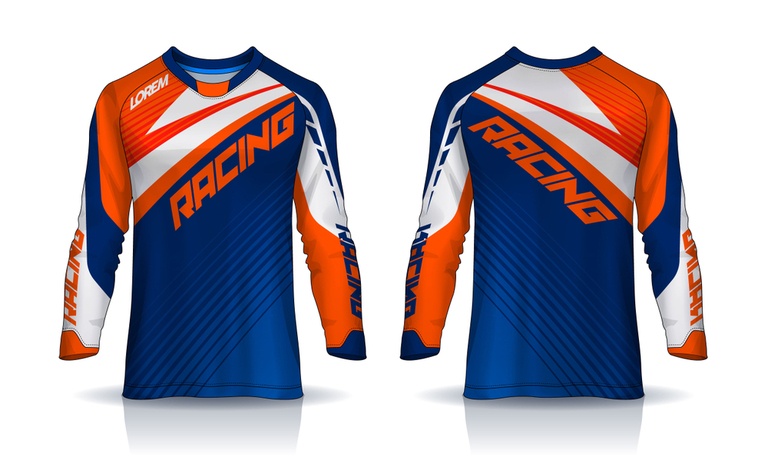 While long-sleeve cycling t-shirts enhance skin coverage to protect you from sunlight heat, they might not be suitable for people who have a tendency to sweat during outdoor activities.
For this group of cyclers, short-sleeve to sleeveless t-shirts are a better choice. But make sure to apply sunblock for at least 20 minutes before getting outside.
Cycling Footwear
Your feet need to breathe, too. Therefore, be mindful of choosing cycling shoes with vented holes and the fabric is breathable.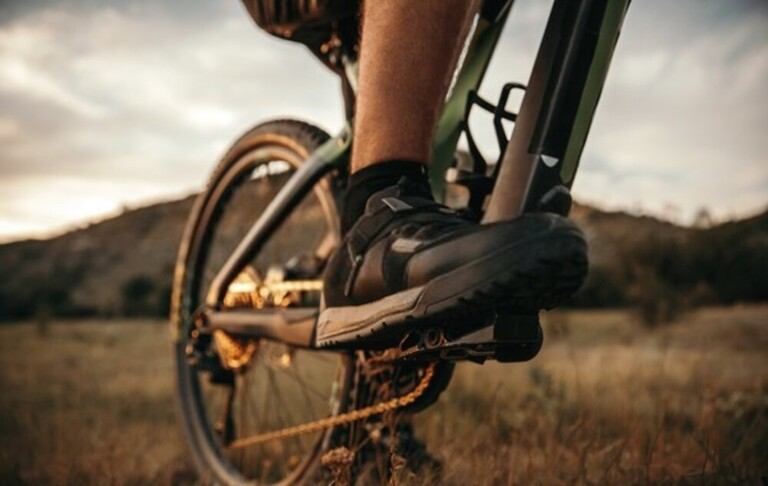 Besides, you should wear thin, moisture-wicking socks for extra cooling effects.
Wear Accessories
Accessories like headbands, wrist bands, and knee bands play an important role in how you can manage sweat while cycling.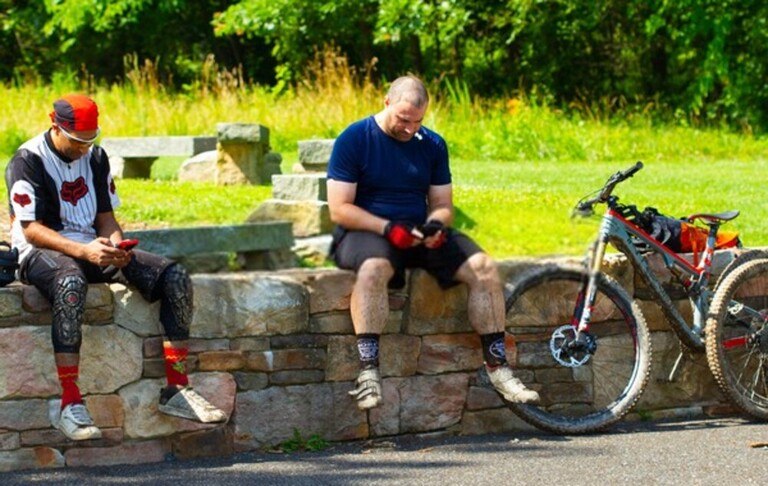 They are mostly made of cotton – the notoriously moisture-absorbent fabric, to hence avoid sweat from falling into your eyes (the headband) or falling down to your hands for slippery (the wristband).
Knee bands, meanwhile, help prevent slimy feeling and aggressive rubbing of wet skin under your knees for extra comfort.
Ride Early In The Morning
The sunlight heat doesn't hit its peak in the early of the day, which means you will sweat less if cycling in the morning instead of in the mid to late afternoon.
On the other hand, early morning fog is still left a bit around to make you feel cooler.
The biggest advantage of early morning rides is the fresher outdoor air.
Choose An Appropriate Route
To minimize sweating while cycling in the summer, you should choose an appropriate route. It should include as much shade or huge trees as possible.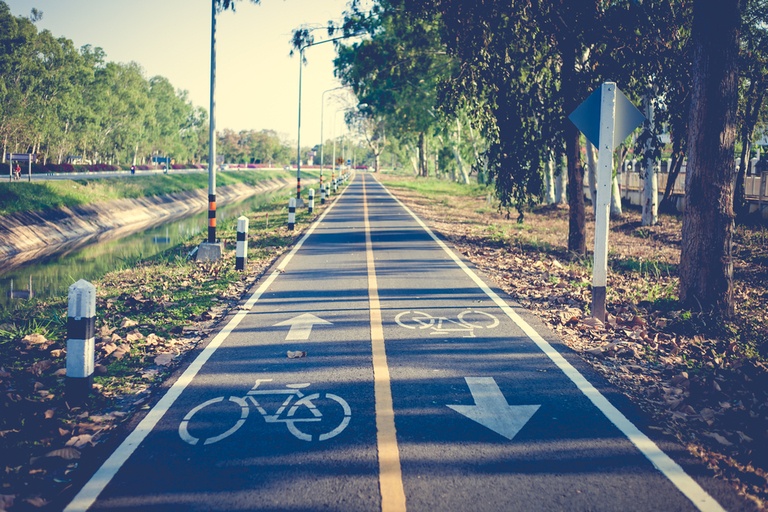 Cruising along a river or stream is another great idea to enjoy cooler temperatures.
Determine Cooling-Off Points On Your Route
This task should not be skipped for people who sweat a lot while cycling and for extended cycling trips.
Cooling-off points scattered along your route allow your body to acclimatize to the soaring temperatures in the summer, therefore, you will sweat less.
These cooling-off points should be shady – under a huge tree, in the forest, or along a river.
Choose A Cooler Helmet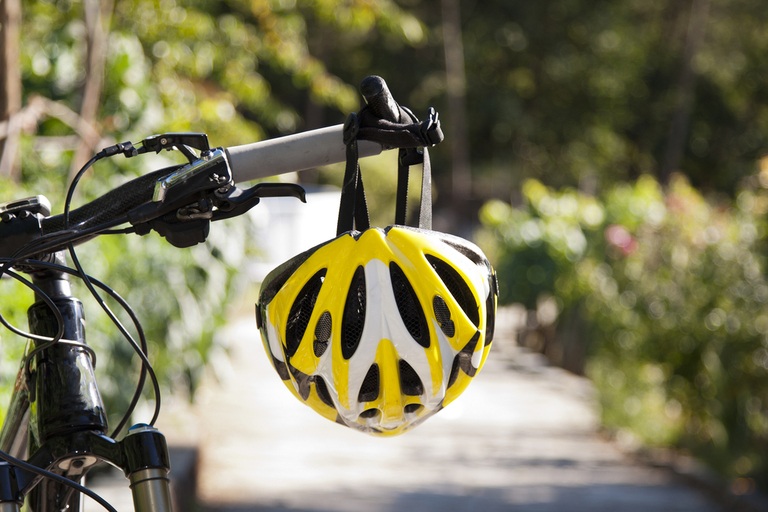 Aside from safety and fitting, make sure your helmet is ventilated and breathable to avoid damp, messy hair and sweating.
Cycling helmets made with EPS (expanded polystyrene) are very good at heat-insulating.
Conclusion
Aside from the tips above, you should stay hydrated while cycling because sweating means your body is losing fluid and minerals. Without drinking enough water, it is hard to regulate body temperature.
Besides, make sure to not be strenuous.
I hope that the article helped you find out how to manage sweat while cycling in the heat of summer. Thanks for reading!